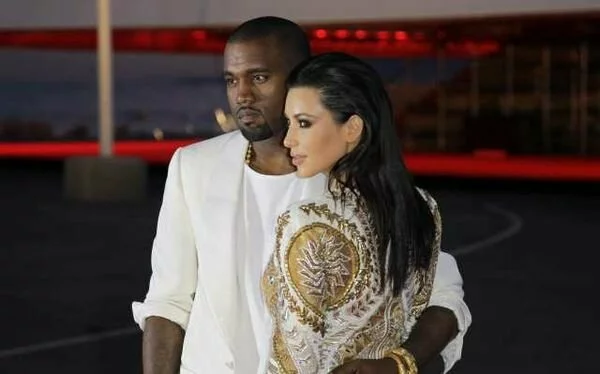 Rap superstar Kanye West and his seven screen, 30 minute short film "Cruel Summer" premiered at the 65th Annual Cannes Film Festival yesterday. Asked by 24 Frames if he wants to be a director, West smiled and replied, "I don't answer questions."On hand for the premiere were Jay-Z and girlfriend Kim Kardashian and Theophilus London who post images of the screening on his Instagram.
According to LA Times Blog, who saw the film in a white pyramid, the film,  about a car thief  who falls  in love with a blind Arab princess, stars rapper Kid Cudi  and Lebanese actress Razane Jammal (with a bit part by West), reads both as a featurette and an extended music video with lots of pyrotechnics. Featuring new music,  it took West about three months to develop and shoot the movie in Qatar earlier this year.
"Cruel Summer" was shot with multiple cameras, with each screen offering a different perspective on the action.
"I can dream one day that will be the way … people will watch movies," West told the audience after the screening. He plans on taking the film on a festival tour including the Doha Film Festival. "Cruel Summer" was partially financed by investors from Doha.
Kanye West as auteur: it could happen.
LA Times