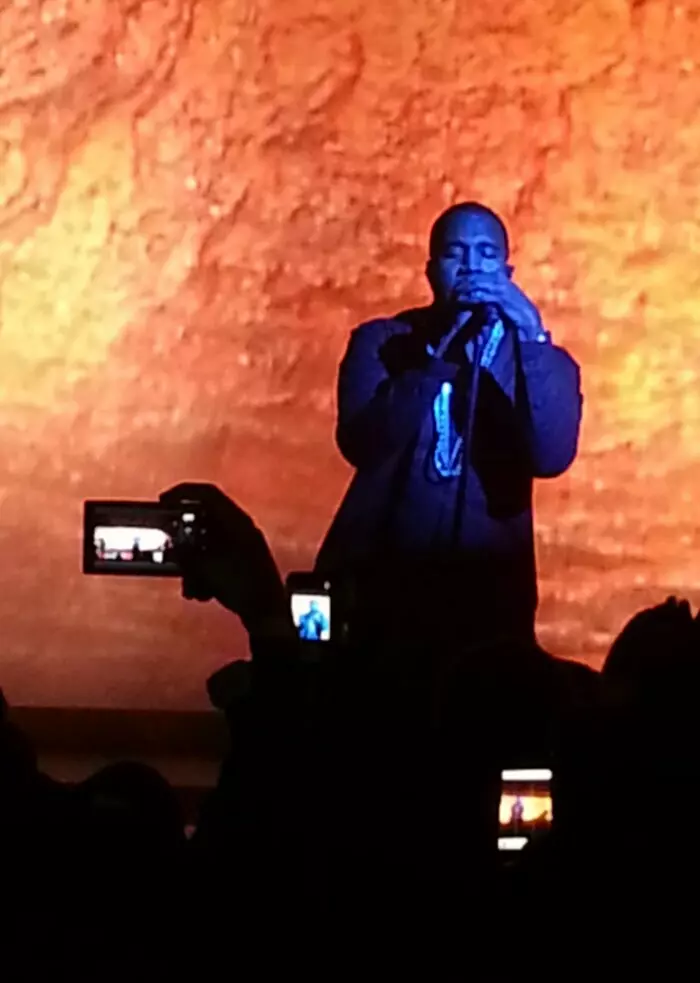 The message last night at the Moynihan Station in NYC's Midtown West was clear: Samsung ain't nuthin to fuck with.

The number one smartphone carrier and manufacture in the US brought out the big guns in the form of Kanye, Lebron James and graffiti legend Futura 2000 in support of its next biggest thing: the Samsung Galaxy Note 2, the upgrade to its 10 million unit selling Note released last year. The device comes out today,  four months after the Korean giant and Apple rival unleashed its flagship phone the S3.
Kanye, for an hour, freestyled over "Say You Will" and brought out 2 Chainz during a  set of classics and new material from Cruel Summer, performing "Mercy", "Clique" and "Jesus Walks". Before Yeezy performed before a crowd of hundreds, Futura was on hand to demonstrate the phone's creative suite. Samsung biggest endorser Lebron James, however,  threw his weight and size behind the Note 2 via video. The phone, which is also a tablet, looked tiny in King James gigantic mitts. In practice, however,  the size and weight of the device isn't so bad and fits easily in your pockets.We didn't conduct a skinny jeans test though.