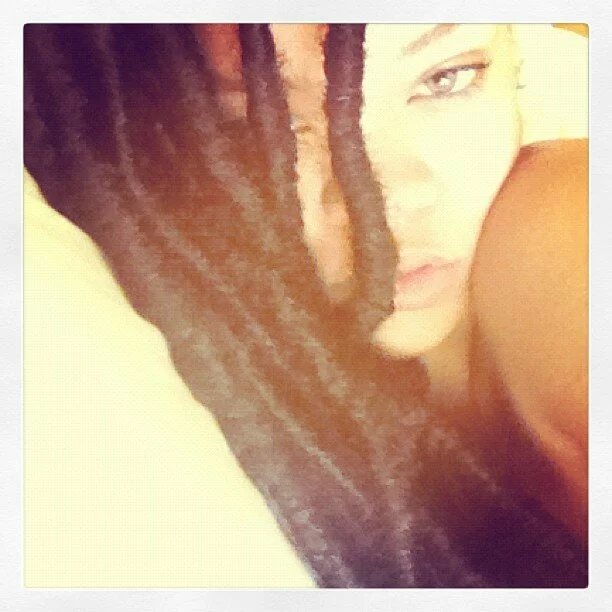 Is Rihanna's  new dread locks look an homage to her idol Bob Marley? We think so!  The Bajan superstar and Armani front-woman uploaded a photo of her new look this afternoon to  Insta.gram and  close to 40,000 of her followers instantly loved it! "Wake bake and shake them dreads," wrote Rihanna on the social photo sharing site, five hours before posting a black and white photo of Bob Marley with the caption "Buffalo Soldier".
Rihanna posted a second photo her dreads, this time under an LA Raiders helmet, writing "Fuckin up backstage at IDOL Finale."
We wonder how long and how many of Rihanna's fans will copy the look. Hopefully it will be long enough to change the black-girl-with-straight-hair landscape.
Rihanna backstage at American Idol Finale
Photo of Bob Marley uploaded by Rihanna to Instagram.