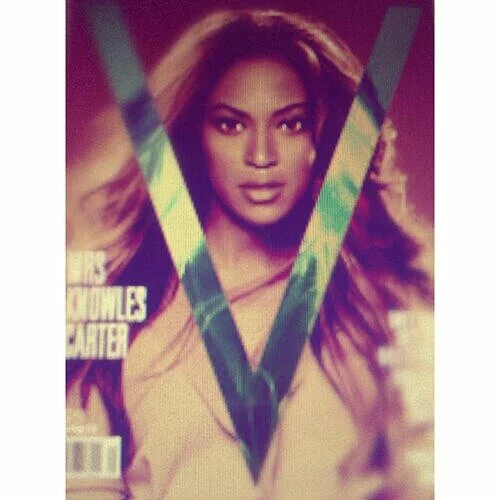 Beyonce has landed yet another magazine cover, this time the New York based V. Several days after the cover of UK Vogue leaked, a photo of Mrs.Knowles-Carter hit twitter. The photo, above, shows Bey in a medium shot, feathered hair hanging to her shoulders, a surprised look on her face.
This is the singer's third V cover. Her first, the one in red, was shot in 2003 by Mario Testino. Looks like around the time she played Carmen Jones.That cover was followed in 2008 by Bruce Weber's cover.
Check em out in order of mentions below.
The count so far: US Vogue, UK Vogue, US GQ, Shape, and now V. Bow down, bitches.
Hat tip: @Whal510