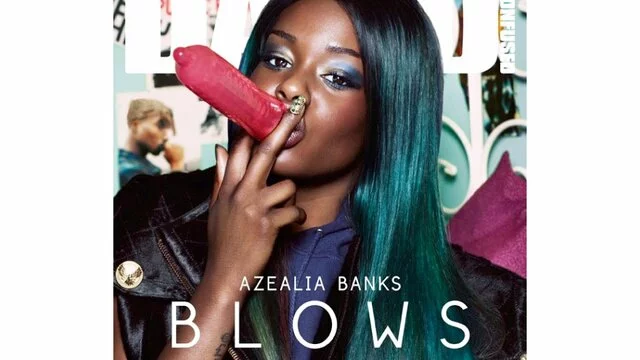 Rapper Azealia Banks' Dazed & Confused cover is out after being banned by 7 countries.
UK editors of the magazine, which shows the Harlem rapper holding a blown up pink condom like a cigar, released the cover earlier today after weeks of teasing.
Banks also grace the cover of VIBE this month.