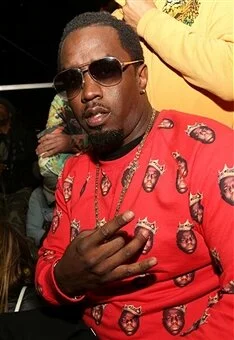 The first weekend of the Annual Coachella Music Festival is a wrap and we missed the best thing ever: Puff Daddy attending the Samsung Lounge dressed in a Notorious B.I.G. longsleeved printed tee at the Neon Carnival presented by NYLON, Guess and Olay Fresh Effects .

Samsung had a huge presence throughout Coachella, including their popular space – the Samsung Galaxy Owner's Lounge – which attracted the likes of Fergie, Emmy Rossum, Camilla Belle, Miles Teller and Puffy who stopped by to check out the new Galaxy S 5 and Gear Fit and MILK Music.
Dope shirt. The print is from a portrait made by photographer Barron Claiborne.