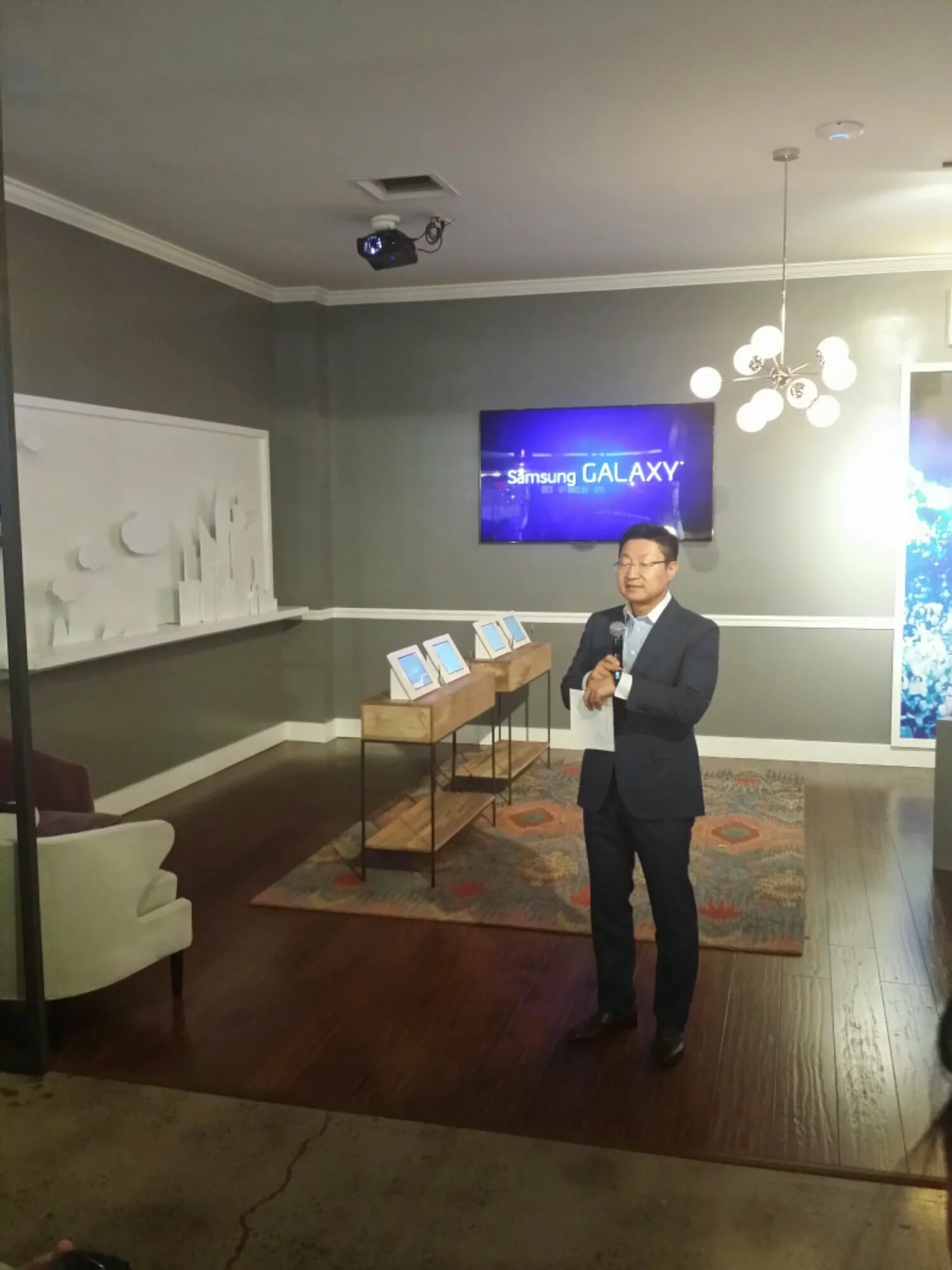 Last month I was one of many thousands of journalists who were on hand to check out Samsung's new flagship phone the Galaxy S5 and the new iteration of the Galaxy Gear watches, the Gear Neo and the Gear 2, updates of the original Gear smart watch launched last fall.
I saw the presentation at the Samsung Galaxy Studio in Soho as it was beamed around the world from Barcelona at the annual mobile world conference.
While we were waiting for the big reveal, which was revealed a hour before anyway, Samsung fed us sliders, crab cakes, salads, and lots of liquor. The hour long presentation was boring as fuck but when we finally got our mitts on the devices the stupor we were in was worth it. Or so I thought at the time.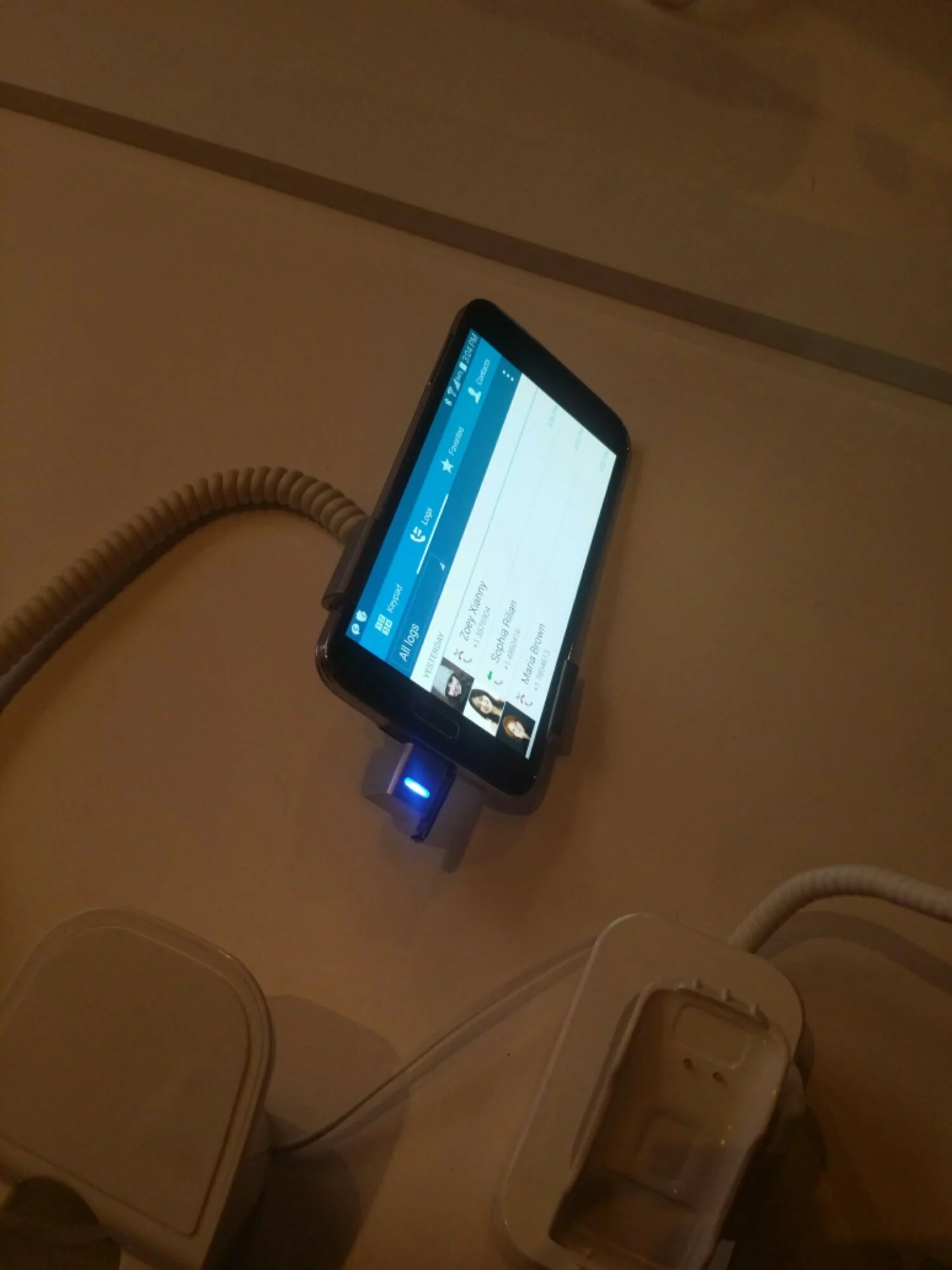 I dunno about you but I'm so over cellphones.In fact, I'm over devices because they take away so much of our time dealing with people in the real world. Do you know how much time I spend scrolling through Twitter while my partner looks at me like I'm crazy? I am glued to my phone and thats not a good thing.
I used to love phones but lately their bells and whistles in the form of huge screens and large pixel cameras doesn't cut it for me any more.
I should confess that I have been spoiled by the Galaxy Note devices so any phone that's an inch or two smaller that my Note 3 will automatically fall under my Hate radar. Once you go Note, it's difficult to go back to a small phone despite the suped-up soft and hardware.
If I seem conflicted, it's because I am. I love the device I have but I am weary of new devices coming out every 8 months with the New Best Thing installed. Samsung is notorious for doing this, sometimes unleashing products on the public that seem more like test runs than finished products. They did this with the Gear last fall.
In regards to the S5, do consumers really need a fingerprint ID system on their phone? Sure, if they're spies with nuclear secrets.
The S5 has AMOLED, a 5.1 screen, fingerprint recognition, a 16 gig camera and a bunch of cool apps meant for fitness enthusiasts. Great. Americans are fat, maybe these apps will make us work out harder, longer, faster and more but I doubt it. It's just another device for us to brag about.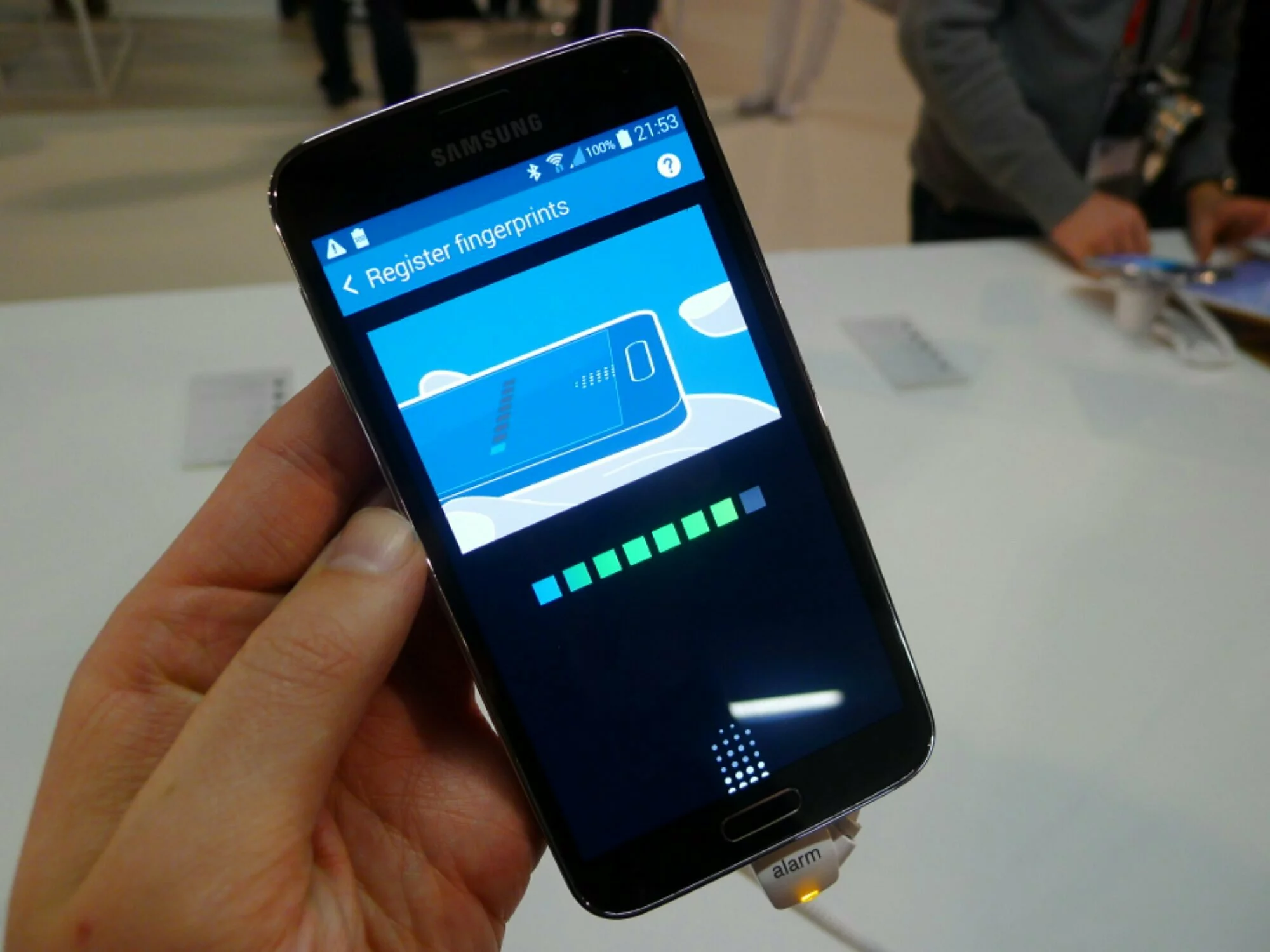 The S5 felt tiny in my hand. Ditto the Gear 2 and watches which come with a new operating system as well as a curved screen, a 320 x 320 resolution; the same 512MB of RAM; the same 4GB of built-in storage; and Bluetooth 4.0 connectivity as the original Gear. Also improved is battery life and processor.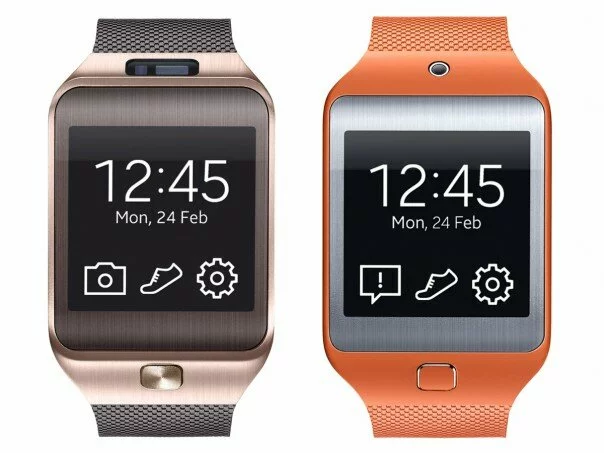 The watches have a 1GHz chip rather than 800MHz and the battery, now 300mAh rather than 315mAh. Samsung claims the Gear 2 and Gear 2 Neo will last two to three days on a single charge rather than the Galaxy Gear's one day charge but we'll see when we get our hands on it.
More to come.
Another confession: I'm intrigued by these watches because of the fitness aspect. I started a new exercise program and am looking fwd to monitoring my progress.
More to come.