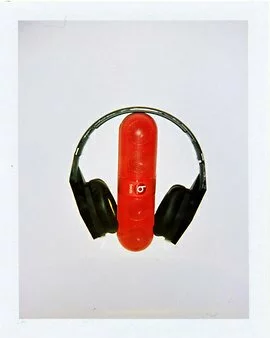 Radio Shack's suggestive commercial for the Beats Pill garnered nearly a million views but back in 2012 when the device was unveiled, I thought what their art director was thinking: this thing looks like a phallus. I decided to photograph it. More below.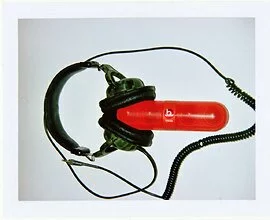 Pill with Ars Technica headphones.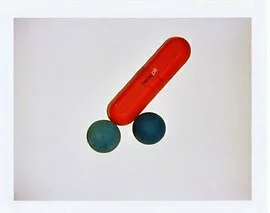 Pill with two handballs. (Blue Balls)
All images photographed with Fuji instant film with Polaroid Big shot camera.