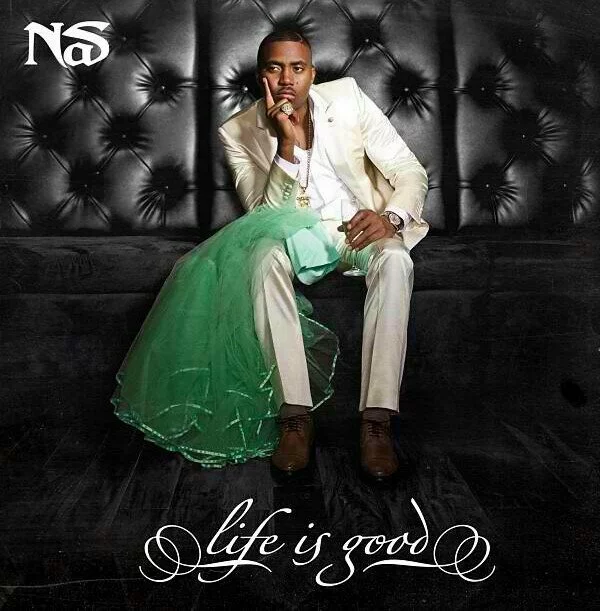 Nas revealed the cover of his 10th studio album 'Life is Good' this afternoon and it is beautiful as well as haunting.
The album cover was photographed by Matthew Salacuse, friend of photographer Kareem Black who also photographed the Queensbridge rapper for Complex magazine's June/July issue two weeks ago.
The color photograph shows Nas in a lounge, dressed in a white leisure suit with a green wedding dress draped over his knees. A champagne flute with bubbly is in his left hand.The dress is the only item left behind by his ex-wife Kelis after she left him two years ago.
Its a sad but layered image given its contents, and the location of the shoot but we're over niggas sipping champagne in da club.
'Life' hits stores in July.
HipHop Wired