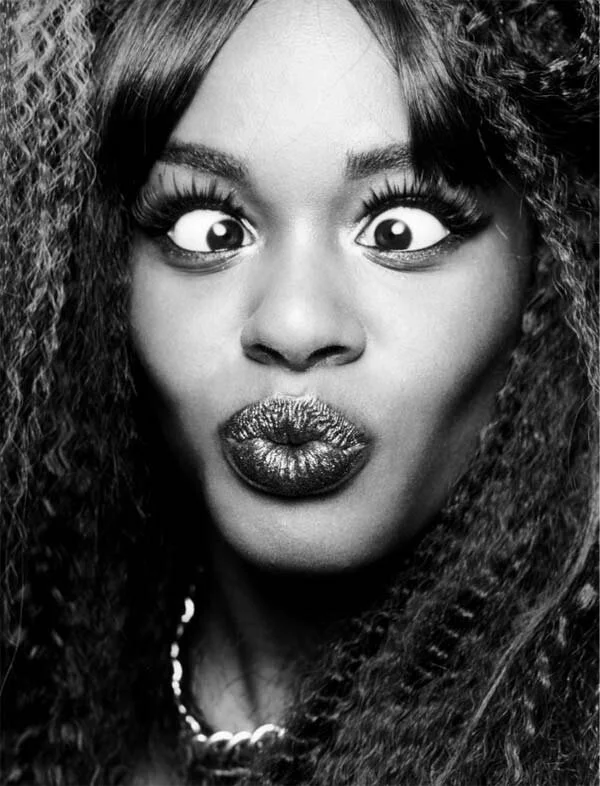 Harlem rapper Azaelia Banks has arrived, touted as the next big thing in hip-hop vis-avis magazine covers ( that's her and ASVP Rocky on the cover of French fashion mag Jalouse), positions on international music charts and being immortalized, temporarily anyway, in ink by a fan.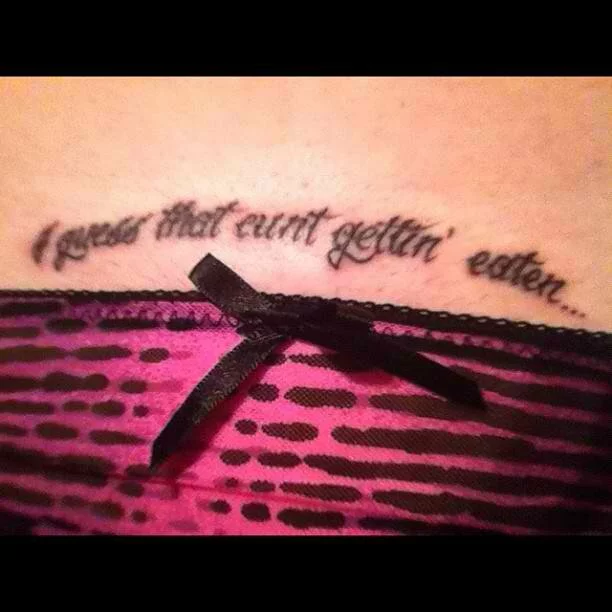 Banks posted the photo of the tattoo (a line of cursive from her single '212′ which reads 'i guess that cunt's gettin' eaten') this morning on Twitter via Instagram hours after a triumphant night headlining the annual Mermaid Ball at Bowery Ballroom in NYC, and several hours before heading to a photo shoot with UK magazine Dazed & Confused, whose founder Rankin photographed the newly minted 21 year old two weeks ago.
Response to the tattoo has been mixed with some of Banks fans expressing disdain, indifference or approval. One summed it up best, writing "Love the song but seriously eeeewewww!"
Banks EP 1991 is out now. We wish her well.