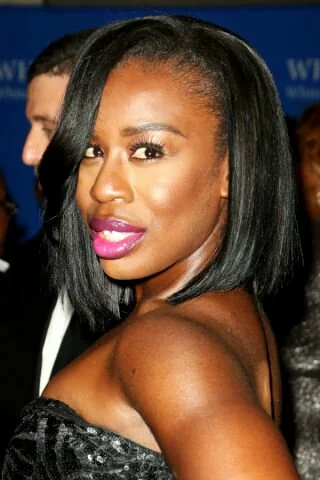 What do Joe Morton, Idris Elba, Kerry Washington,  Angela Bassett,  Andre Braugher,  Don Cheadle,  Chiwetel Ejiofor, Reg E. Cathey, Uzo Aduba, Laverne Cox  and Cicely Tyson have in common?  If you said they are all black and received Emmy Nominations you'd be right.
11 Black actors (or Blacktors) are up for a trophy this year. Joe Morton and Kerry Washington for "Scandal", Idris Elba for "Luther", Don Cheadle for "House of Lies", Chiwetel Ejiofor for "Dancing on the Edge",  Uzo Aduba and Laverne Cox for "Orange Is The Black", Angela Bassett for "American Horror Story", Andre Braugher for "Brookiyn 999″,  Cicely Tyson for " A Trip to Bountiful", and Reg E Cathey for "House of Cards".
Who will win? Andre Braugher. And maybe Uzo because Hollywood rewards comedians and actors who play crazy.