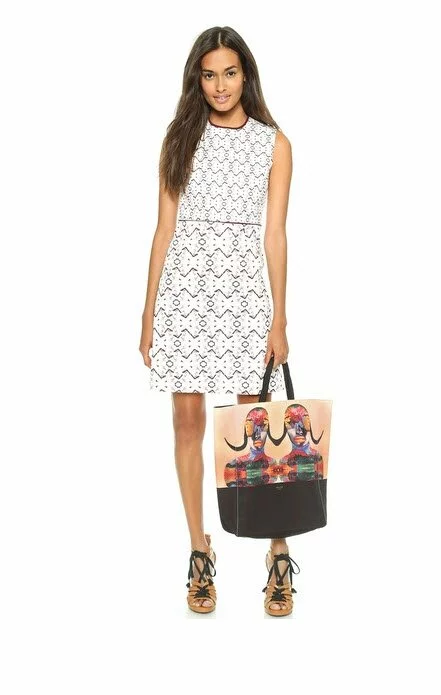 Kenyan artist Wangechi Mutu has teamed with Celine to create an affordable tote bag.
The bag, priced at $225, is part of the Born Free campaign to raise funds for HIV research, specifically to fight to end the transmission of HIV from mother to child by 2015.
Most Celine bags are made of leather. This ShopBop collabo with Mutu and Celine is made with canvas.