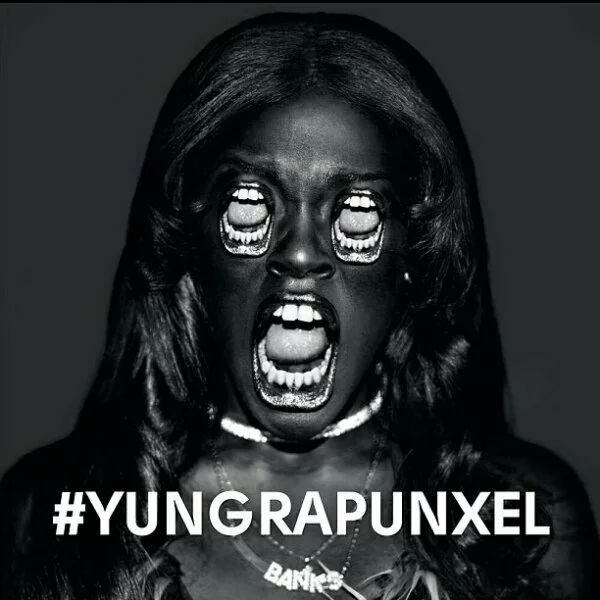 Harlem rapper Azealia Banks likes feuds, simultaneously starting and reacting to beef on Twitter. This time Banks put her mouth where it matters and is a face full of teeth for the cover art of her latest single "Yung Rapuxel".

Cover art for singles rarely get a second look unless you're checking for heavies like Bjork or M.I.A. who go all out conceptually and creatively. Cue Harlem weave addict Banks who unleashed the above via Instagram a few hours ago.
[related-posts]
The art is disturbing and interesting all at once, and it reminds us of, wait for it, Bjork and M.I.A. based on the lighting and art direction.
Credit for the creation isn't up yet but stay tuned.
Broke With Expensive Tastes, Banks' new album on Interscope, drops on March 26.