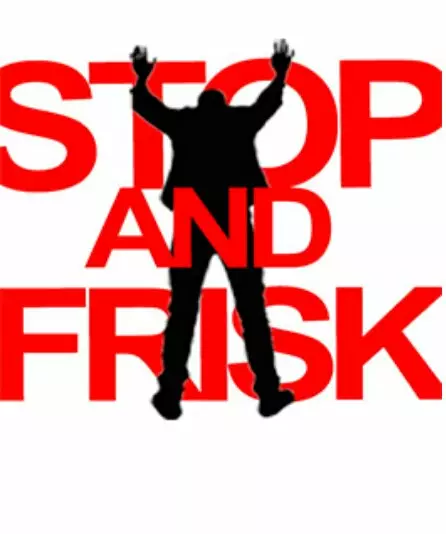 Millions of Black and brown New Yorkers can exhale: a federal judge has ruled that NY's stop and frisk policy is unconstitutional. The decision was reached this morning after a two month trial in which federal judge Shira A. Scheindlin ruled that police officers have for years been systematically stopping innocent people in the street without any objective reason to suspect them of wrongdoing, violating the Fourth Ammendment.

Yours truly was stopped and frisked under the policy, first in my 20s when police officers rolled up on me with guns pointed at my head on Christopher Street because I "matched the description of a suspect. "
That experience was one of the most terrifying periods of my life. After experiencing panic attacks whenever I saw cops afterwards, I decided enough was enough and regained control of my mind. Years later, I would be stopped and frisked and let go. My partner of five years,and numerous friends, all black and Latino, experienced the same humiliating treatment. 
Via the Associated Press:
U.S. District Court Judge Shira Scheindlin said in a ruling that Peter L. Zimroth, a onetime city lawyer and a former chief assistant district attorney, has been appointed as a monitor of the policy.

In both roles, Zimroth worked closely with the NYPD, the judge said.The judge accused the police department's senior officials of violating law "through their deliberate indifference to unconstitutional stops, frisks and searches."

"They have received both actual and constructive notice since at least 1999 of widespread Fourth Amendment violations occurring as a result of the NYPD's stop and frisk practices. Despite this notice, they deliberately maintained and even escalated policies and practices that predictably resulted in even more widespread Fourth Amendment violations," she wrote in a lengthy opinion.

She also cited violations of the Fourth Amendment protection against unreasonable search and seizure.

"Far too many people in New York City have been deprived of this basic freedom far too often," she said. "The NYPD's practice of making stops that lack individualized reasonable suspicion has been so pervasive and persistent as to become not only a part of the NYPD's standard operating procedure, but a fact of daily life in some New York City neighborhoods.

"Four men men had sued, saying they were unfairly targeted because of their race. There have been about 5 million stops during the past decade, mostly black and Hispanic men.

Scheindlin issued her ruling after a 10-week bench trial for the class-action lawsuit, which included testimony from top NYPD brass and a dozen people – 11 men and one woman – who said they were wrongly stopped because of their race.

Scheindlin concluded that the plaintiffs had "readily established that the NYPD implements its policies regarding stop and frisk in a manner that intentionally discriminates based on race."

The case was the largest and most broad legal action against the policy at the nation's biggest police department, and may have an effect on how other police departments make street stops, legal experts said.

City lawyers argued the department does a good job policing itself with an internal affairs bureau, a civilian complaint board and quality assurance divisions.The city had no immediate response to the ruling.
Here's stop and frisk by the numbers:
600%: number of increase since Bloomberg took office
92%: males stopped
87%: blacks and Latinos stopped
684,330: times in 2011 black and Latino males were stopped and frisked