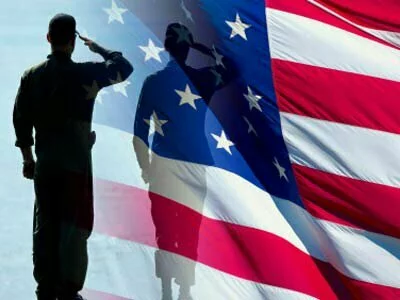 The figure is staggering and might even be higher. Whenever we hear about rape in the military we associate the assault with women because we've been conditioned to think that only women can be raped,  that only women can be penetrated. This type of thinking is linked to homophobia and misogyny.
Turns out 52% of all rapes in the military were crimes committed by men against men, according to documents uncovered by the Baltimore Sun in their amazing series, Breaking The Silence .
Heavy quoting below. 
Brian Lewis figures he could have dealt with the rape.

It's the Navy's response to the attack that still haunts the Baltimore native.

Lewis, the son of a Defense Department civilian who commanded his JROTC battalion in high school, sailed through three years in the Navy and three months aboard the submarine tender USS Frank Cable.

Then, one night on shore in Guam, he was taken out to dinner by a higher-ranking shipmate, a man who had a wife and children. After the meal, he says, his dinner partner pulled out a knife, threatened his life, and sodomized him.

A friend reported the attack, and Lewis was visited by a senior officer on the Cable. He says the officer ordered him not to cooperate with Navy investigators.

Lewis says he did as he was told. The investigation stopped dead. There was no court-martial. His attacker was never punished.

That outcome is typical for male victims of military sexual assault, a Baltimore Sun analysis of hundreds of cases found.

The outrage over sexual assault in the military has focused largely on female service members, and with reason: A woman in uniform is much likelier to be targeted than a man, Pentagon surveys indicate. But because male service members greatly outnumber females, officials believe the majority of sexual assault victims — 53 percent in 2012 — are men.

These men — an estimated 13,900 last year alone — are far less likely than women to report an attack. Only 13 percent of reports last year were filed by men, military data show.

But the disparities do not end there. The Sun found that when men do report a sexual assault, military authorities are less likely to identify a suspect, to refer charges to court-martial or to discharge the perpetrator than in cases in which the victim is a woman.

Critics blame those differences on a military culture they say has been slow to recognize the possibility that men can be raped — and that remains hostile to the victims.

"For young men, the military justice system is the last place they would seek remedy," says Nancy J. Parrish, president of Protect Our Defenders, a Washington-based advocacy group for sexual assault victims of both genders. "Male victims face more obstacles, more prejudice against them, more disbelief, more efforts to silence and humiliate them."

Military leaders, under pressure from Congress and the White House to eliminate rape from the ranks, acknowledge that there have been shortcomings in the handling of sexual assault cases over the years. But they say they are doing better. A special Pentagon office has been training troops and commanders in rape prevention, working with prosecutors and encouraging victims to come forward.

Creating conditions in which victims feel confident reporting assaults is key, they say, to punishing more perpetrators. But getting male victims to cooperate with investigators presents a particular challenge.

"You have an environment that values strength and values the warrior ethos," says Nate Galbreath, the top civilian adviser to the Pentagon's Sexual Assault Prevention and Response Office. "And, of course, when any man is sexually assaulted, they really wonder whether or not they fit into this warrior culture. But what we're trying to get across to men is that warriors not only know how to fight, they also know how to ask for help."

The Sun spoke with seven former service members who say they were sexually assaulted while in uniform. Those attacks date from the 1970s to as recently as 2009. All described long-lasting impacts, including depression, anxiety, flashbacks, substance abuse and difficulty maintaining employment and relationships. Five said they had attempted suicide — some several times.

"It makes you do a complete about-face in the way that you view the world," says Lewis, who was 20 when he was assaulted in 2000. "Really, it's a day-to-night experience."

Now 34, the large-framed Lewis still carries himself with the bearing of a sailor. He wears his dark hair closely cropped, and speaks in direct and precisely crafted sentences. He lives in Anne Arundel County with Andrew, his partner of five years.

In March, he became the first man to testify before Congress about being sexually assaulted in the military. He is one of a small group of male victims now breaking a decades-long silence.

Speaking out in documentaries, at news conferences and on Capitol Hill, the men say they want the same things that female survivors want: better services for victims, justice for perpetrators, and, ultimately, the elimination of rape from the ranks.

Many want to remove prosecutions for sexual assault from the chain of command — taking the authority to send suspects to court-martial away from commanders and giving it to trained lawyers.

But they also want something more: A change in the way sexual assault is viewed, both inside the military and out. It isn't a women's issue, the men say, but a problem that can affect anyone.

That shift in perspective, they say, would benefit male and female service members alike.

Michael F. Matthews, a 20-year veteran of the Air Force, says people have become "complacent" with the idea of a woman being raped. "A lot of times, they blow it off. They say, 'Yeah, she might be lying, she might have changed her mind afterwards, was she drinking, what was she wearing?'"

Matthews, a victim of sexual assault, adds, "All those things get thrown out the window when you start talking about a heterosexual man. I'm not looking to have sex with a guy. It doesn't matter what I was wearing.

"The public needs to know that. If people understand that this can happen to a guy, then we can dispel some of the myths about what rape is, for men and for women."
-  See more at: http://crooksandliars.com/2013/12/baltimore-sun-series-addresses-male-rape#sthash.Wn6aNIqQ.Y7z9FS7m.dpuf