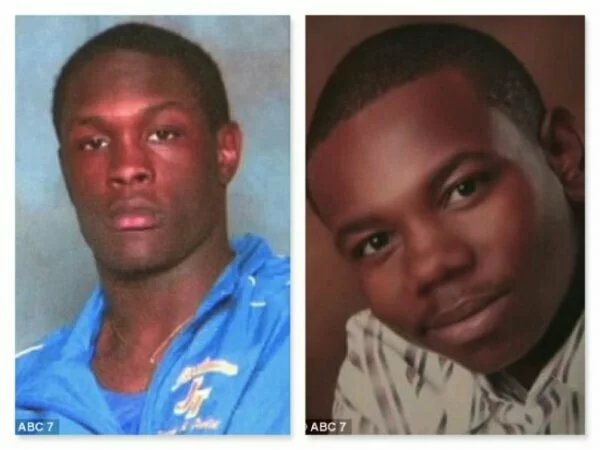 Black men and white women have a horrible history of violence in America dating from chattel slavery to today. Terrance O. Rankins and Eric Glover, 22, above and friends for five years, now join the roster of that violence. The men were murdered by four white teenagers who used their corpses to fulfill necrophia fantasies in Illinois.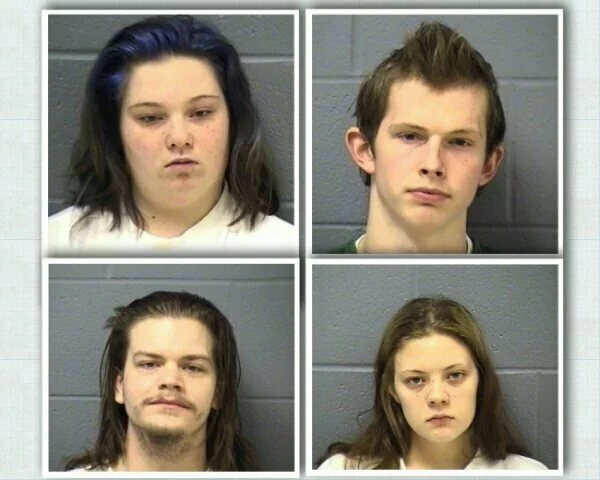 The men, thought be drug dealers by the teens, one of them the son of a Joilet police captain, were lured with promises of sex and video games. Rolling Out tells it best:
The first-degree murders were allegedly committed by Adam M. Landerman, 19, who is the son of Joliet Police Sgt. Julie Landerman; Bethany L. McKee, 18; Joshua F. Miner, 24; and Alisa R. Massaro, 18, who lived in the home where the murders took place in Joliet, Ill., a town 40 miles southwest of Chicago.

Massaro allegedly has a necrophilia fetish and engaged in sex with Miner and Adam Landerman, atop the lifeless bodies of Rankins and Glover. Miner told authorities that his longtime girlfriend, Massaro, fantasized about having sex with a corpse and he hoped to fulfill her fantasy. He tied the young black men up in beige sheets so they could lie on top of them, according to court documents reviewed by the Patch.com.
So, post racial America: are we there yet?
Rolling Out