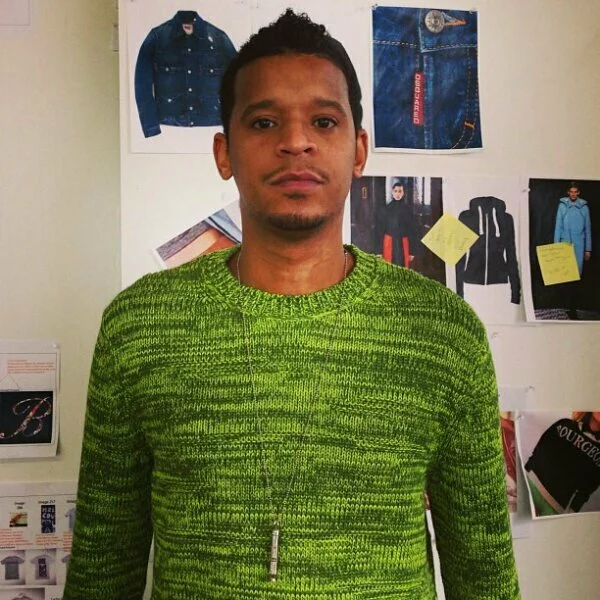 We've slept on this story for several months but it makes sense that we should post it dead smack in the middle of a NY winter. Above is Chef Roble wearing a Bolivares sweater designed by Lucho A. Bolivar. Roble posted the image on Instagram and Twitter and reminded us to pick up the ball we dropped a few months ago.
For the unitiated Lucho Bolivar is based in Queens, NY but his clothes are made in South America, where his family is from, specifically Venezuela. His approach to menswear via knitwear, manufactured in Peru, is different for lots of reasons, one of them being time related.
Rather than publish in seasons Bolivar releases capsule collections throughout out the year. And having sat in a meeting with the man last summer, it's very easy to pinpoint his dertimination, detail and passion found in his brand: its all about warmth, individuality, focus, and the self-made man, characteristics found in the South American knitwear. It also makes sense that Bolivar teamed up with Robles, who has a no hold barred personality and is self made, to promote the collection, which inlcudes knitted accessories.
Visit Bolivares for more including prices. Faves, including a knitted hoodie, below.