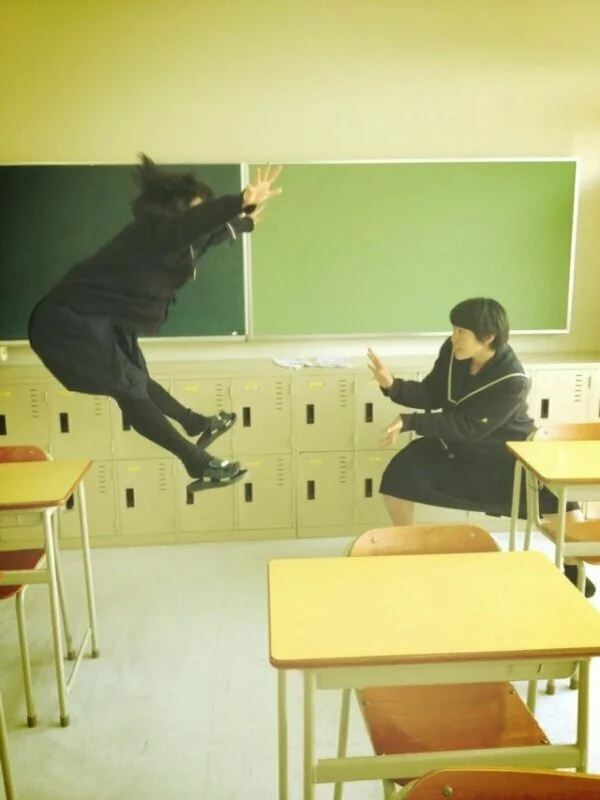 Add Haduken-ing to your proof sheet that Japan is the internet of real life. Around the future-forward Pacific nation, in addition to driving giant fembots in restaurants, Japanese folks, mostly school girls, are re-enacting explosive gestures from the billion dollar selling Street Figher games.
Haduken or 波動拳, is a Japanese neologism, literally meaning "wave motion fist" or "surge fist"). It is a special attack used by characters Ken, Ryu, Sakura and Dan Hibiki in Takashi Nishiyam's Street Fighter who credits the 1970s anime Space Battleship Yamato, and a missile called the Hadouho, as the origin of hadouken.
Below: images of the haduken in real life.
Reddit