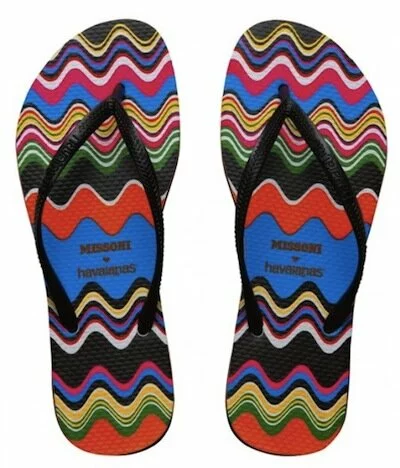 Bloomingdales and Havaianas have teamed up to offer customers a unique shopping experience for the summer: a chance to design and order your own flip-flops  from the sidewalk using Bloomingdales' interactive window displays.

Sneakerheads have been doing this for a long time online but this is the first time the tech has gone offline, sort of. Bloomingdales did something similar earlier this year when it let customers virtually try on a pair of sunglasses.
Mashable had the scoop on how the custom sandals program works:
Walk up to the window and tap through the ordering process, as you would on thecompany's website. Pick your color sole, straps, and decorations. After you complete the order, you can choose whether you'd like to get your confirmation number via a QR code or SMS.
You have the option of either paying when you make your order, or inside the store. Once inside, head to the kiosk where a sales associate hands you your custom-designed sandals.
Jeff Belizaire, Head of Digital Strategy for Concrete Kreative, the company that created the app for Havaianas, says interactive apps like these "empower consumers to use their creativity to customize their own product."
What do you think? Give it a shot and let us know.
 Mashable