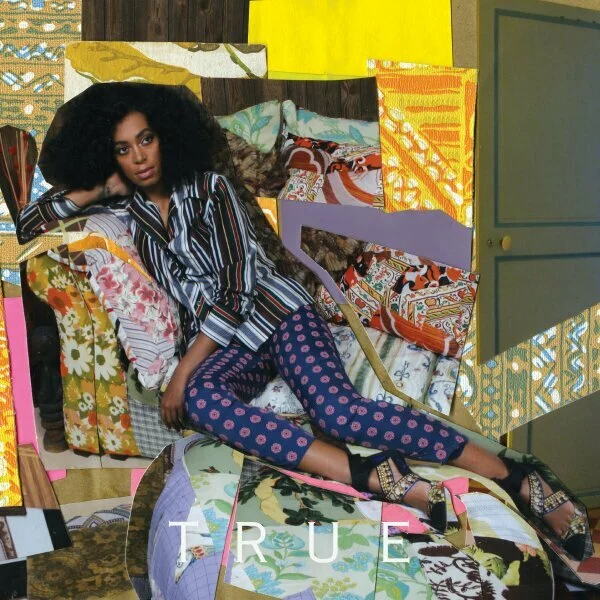 Solange and reigning Brooklyn artist Mickalene Thomas chopped it up recently for Opening Ceremony. The two creatives talked about music, fashion, art, inspiration and collaboration around Thomas' Brooklyn Museum and Boston ICA shows, and True among other topics. Excerpt below.
Solange Knowles: First off, congratulations on the ICA SHOW in Boston! What portion of your work does this show represent? 
Mickalene Thomas: Thank you! This is the first time I've exhibited work in Boston and it's really nice to be at such a prominent institution. The works for this exhibition are drawn from both my interiors and portraiture bodies of work and date from 2008 to 2013. In some ways, I was thinking of this show as a more narrowly focused extension of my recent show at Brooklyn Museum. The ICA has also featured screenings of my documentary film, Happy Birthday to a Beautiful Woman, and it has been great showing this in a different venue and on a larger screen. 
I'll be DJing at the ICA party! I've DJed a party for you before and have you over for house parties; you really know how to get down! What are some songs you want to hear? I want to make sure you are dancing!
That's cool! I wish I could be at the ICA party! I get down at your parties because I like to dance and you throw a nice party! Well, I think that the ICA party deserves a little Millie Jackson, then bring it down slow with some Ashford & Simpson, and then bring it back up with some Betty Davis! Don't hurt them too much, just make their feet bleed! 
As you know, I'm a HUGE fan and proud owner of your work. Collaborating with an artist who has inspired me in such an impactful way has been a dream come true (no pun intended). What is it about the spirit of collaborating that interests you as an artist?
 I feel the same way! It has been such an unusually inspirational experience working with you. I am always excited for such an opportunity because, as a creative person, collaborating allows me to explore ideas that might not come to fruition independently. Collaborating acts as a catalyst for growth and it pushes me in directions I can't anticipate. It takes a lot of effort from both parties to relinquish complete control and when that happens, the magic begins and the results are off the chain. 
More