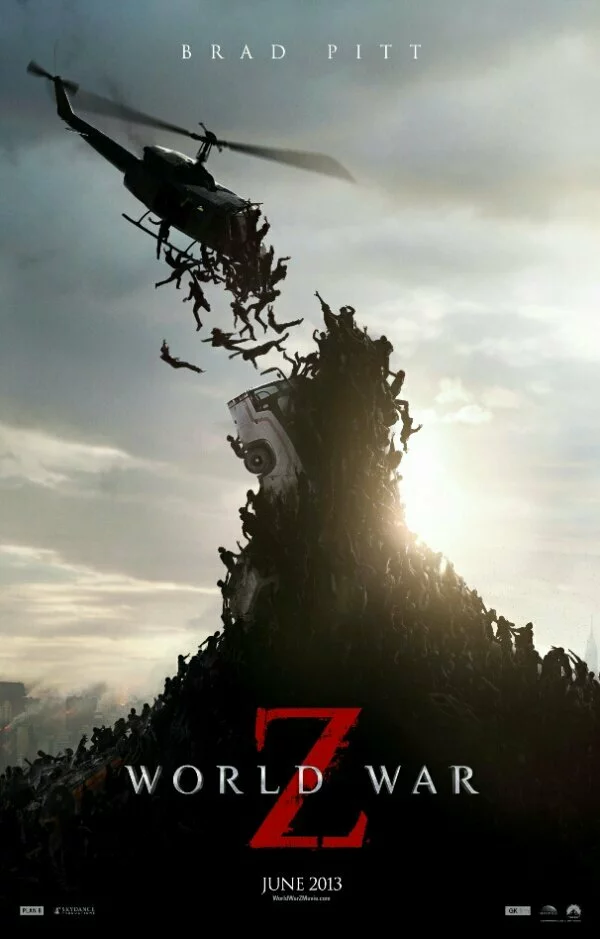 A new poster for the Brad Pitt zombie thriller World War Z has hit the net and it is craaazy! I am so there for this movie when it comes out in June.
The new World War Z poster features a mountain of zombies reaching into the sky towards a helicopter which looks like it was taken from the trailer released a few weeks ago. In that trailer Pitt's character is trapped on a roof after getting his family inside the chopper.
World War Z was inspired by The Good War, an oral history of World War II by Studs Terkel; and by the zombie films of director George A. Romero. Author Max Brooks used World War Z to comment on social issues like government ineptitude and American isolationism, while also examining themes of survivalism and uncertainty. Critics have praised the novel for reinventing the zombie genre; the audiobook version, performed by a full cast including Alan Alda, Mark Hamill and John Turturro, won an Audie Award in 2007.
Take my money now, Brad Pitt!
Update: Trailer two has arrived. Watch it below.