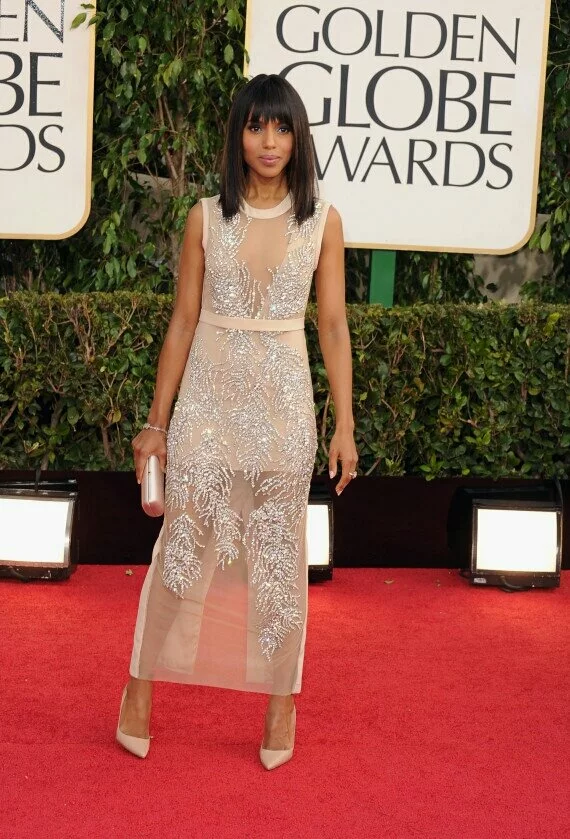 The 2013 Golden Globes kicked off  Award Season tonight in Los Angeles, and all eyes were on Django Unchained and Scandal star Kerry Washington who wore a really interesting blush colored Miu Miu dress studded with crystals.Kerry also wore matching blush pumps and a gold bracelet to complete her simple yet elegant ensemble. Her hair, worn straight and shoulder length with high-lights and bangs, was also low key.
Django Unchained was up for five major awards including Best Picture and Best Supporting Actor which was won by Christoph Waltz earlier in the program.
To date Django has earned over $100 million dollars in America and Europe.
So far, the funniest presentations were made by Will Ferrel and Kristen Wiig.