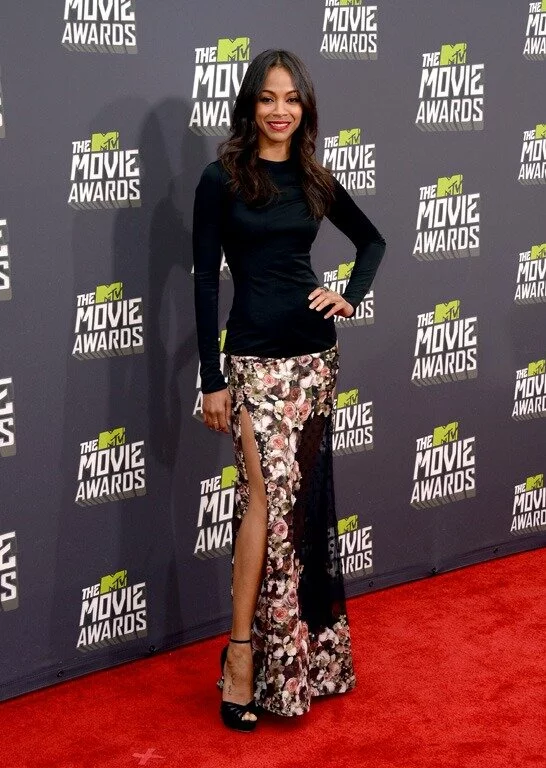 Zoe Saldana looked flawless on the red carpet tonight at the 2013 MTV Movie Awards. The Dominican actress, who courted controversy a few months back after agreeing to play Nina Simone in an upcoming biopic, wore a floral, lace Givenchy skirt and a long sleeved black top paired with Jimmy Choo peep toe pumps and a wide grin.
Saldana was the only celebrity we liked tonight. The rest were so meh they're not worth the time. Except Snoop Lion who looked like this:
Someone save this guy ASAP.
Another actress who was on point: Kerry Washington. The Sandal and Django Unchained star wore Michael Kors in asymmetrical gold. I think this is a mullet dress cuz its all business in front and party in the back. TMZ