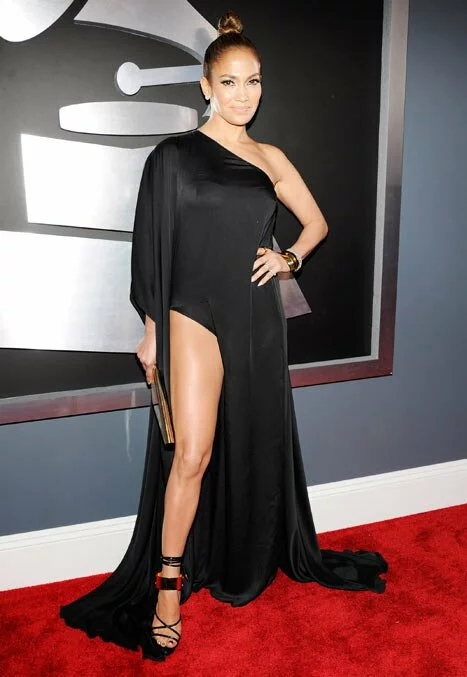 Jennifer Lopez borrowed a page from Angelina Jolie tonight at the 2013 Grammy Awards held at The Staples Center in Los Angeles. The 43 year old mother of two wore a one shouldered Anthony Zacarello black dress with her right leg poking out Angie style.
J-Lo clearly ignored CBS email edict banning body parts at the annual award show. She paired rhe dress wirh Tom Ford shoes and a Jimmy Choo bag.
"They didn't say anything about leg," the Bronx Latina protested to Ryan Seacrest after he grilled her on the red carpet about the dress code."I thought I was being such a good girl- a little shoulder and a leg!"
You'll recall that Angelina blew up the internet last year  after wearing a similar styled dress to the Oscars.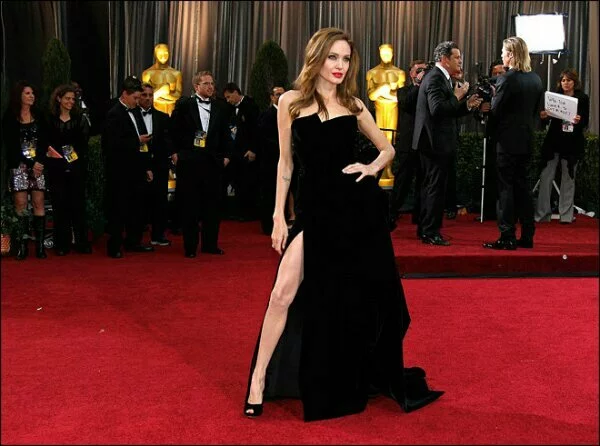 Let the memes begin!