In addition to an extraordinary catalog of songs, disco superstar Donna Summer, who died today in Florida after battling cancer, bequeaths our world style, inspiration and innovation, some of which has been captured by artists who turned to the Boston native for greatness in spite of the rumors, which persisted for 25 years, that she was homophobic.
When disco tanked in the 80s, Summer's career did too. However, in almost every painting or drawing, many of them made in the 8os, Summer is glowing and ecstatic because that's how her fans, gay and straight, saw her. She brought joy to their lives.
Whether she is depicted in rhinestones, as above by artist Mickalene Thomas, or in silk-screened letters rendering her full of  Love, as witnessed below by artist Screen Prince in early 1980s, Summer's beauty, radiance and charm shines through!
Donna Below: Summer by Eric Douglas, 1980
Below: Summer in the 1970s wearing a quilted metallic jumpsuit.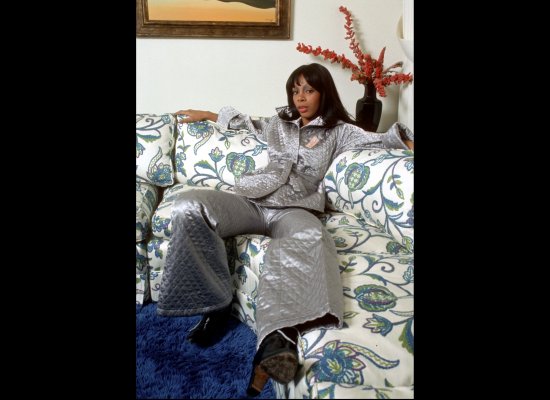 Below: Summer in 1970s wearing a rainbow of colors.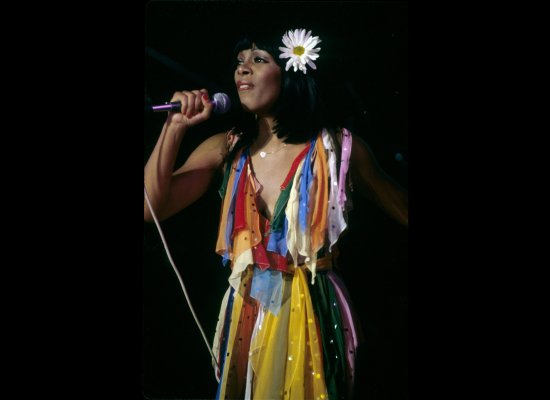 Below: Summer on stage in 1970s.