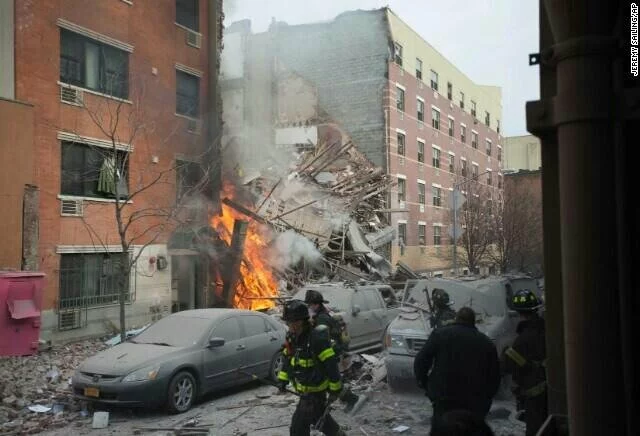 Below are photos from Twitter which shows the aftermath of the apartment building collapse brought on by a gas leak this morning.
Residents of the two buildings, a piano store and a church with over two dozen apartments above them, said they smelled gas the previous evening but could not identify where it came from.
This morning, around 9:30 AM, Con Edison workers arrived at 116 Street and Lexington Avenue a few minutes after the explosion which killed 2 and injured over 20 Harlemites. Dozens are still missing.