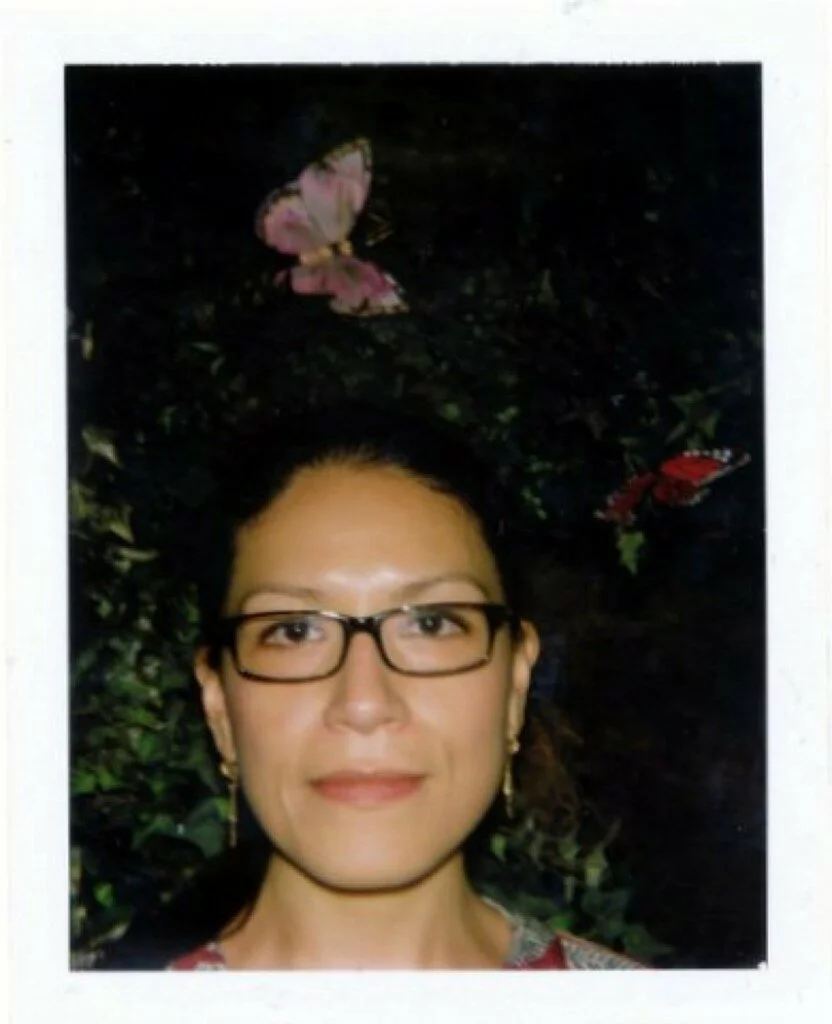 I taught the last class of the semester a few weeks ago at Hunter College, and in looking at my course notes I remembered sharing one of my favorite books with my students. It was through an exercise for a lesson on "Text & Performance." Among other material, I handed out my personal copy of Zora Neale Hurston's, "Their Eyes Were Watching God." It was only after the student read from the text that I realized I had given up and shared a very vulnerable part of myself.

I guess that's what art is about. In that moment, I remembered how, like love, art has the power to embed itself in you and shows up intrinsically through simple gesture in your life.
"Ships at a distance have every man's wish on board. For some they come in with the tide. For others they sail forever on the horizon, never out of sight, never landing until the Watcher turns his eyes away in resignation, his dreams mocked to death by Time. That is the life of men.
Now, women forget all those things they don't want to remember, and remember everything they don't want to forget. The dream is the truth. Then they act and do things accordingly."
(Zora Neale Hurston)
Like so many other things I heard before, it didn't really leave me.
***

Above: "Catcher", Site Specific Installation by Mary A.Valverde
The holidays and end of the year were overwhelming. The impetus for writing this was more than acknowledgement. A few weeks ago I went to the Public Assistance office for the last time (I hope). After a year and a half of humiliating assessments, meetings, and required documentations, I closed my case. That might not have been the smartest thing to do at the time considering I have three sons, but I gained a sense of freedom in doing it. A few dollars are left in my account and food is running out. Before the end of the month, I have the task of figuring out how not to get evicted.
I am speaking out about my circumstances because I am tired of the perpetual pats on the head from apathetic "friends". You know, those folks who keep telling me to be strong and those who judged me for speaking out against domestic violence. The same people that send me to websites and ask me to try getting help from somewhere else.
I am sinking in a sea of well wishes.
Many gaze.
They tell me to keep afloat, make suggestion on how to pull all my children up above water without making waves.
They look on, until they're entertained by something else.
At the end of the day, I am no one else's problem.  People are too busy and there is very little sympathy for women like me. I am charged with saving my whole family and armed with only a few advocates. This is not a complaint. It is a revelation. The system is broken. I fear that my sons will suffer because of it.
***

Above: "Bound", Video Still #4 2011,by Mary A.Valverde
Just eight months ago, my parents, my children and I took an Amtrak train to Philadelphia for the day.  I wore the white summer dress that I got as a gift. We took up lots of space on the train. Even my graduation garb had it's own seat.  My parents never got the chance to visit me while I attended graduate school at the University of Pennsylvania.  Two years had gone by with that part of my life being abstract to them.
It rained on and off that day. Pouring down hard and standing clear, same as my crying. It was pretty stressful traveling with my parents and children. They were all unfamiliar with the whole experience and it made the whole process feel like I was caring for five children instead of three.
They asked us to stand. I was nervous and my eyes were filling up. It seemed like forever since I had been so awake. They called my name and I walked up, smiling at the seated professors. I accepted my diploma and looked up to see my family. My eyes met big smiles and a spontaneous wave from my son as he yelled, "Mama!" I waved back, holding my breath and tears. I returned to my seat and released uncontrollably. All my feelings, joy, sadness, guilt, anger, fear, love, hate, they escaped as I sat there. I did it. Not just finished, I had excelled. I made it and proven myself.
Now what?
Now that I had finished, I realized I could no longer return to that. It could no longer have that safe space away from the realities of my home life. I could not sneak off for half a week anymore. No more walking amongst the other Ivy Leaguers with time and reason for intellectual rigor and creative discourse. I had to go back home. Court dates, orders of protections, food stamps, public assistance, immense debt, and now great promise. I worried that my home life would swallow my great promise whole.
***

Above: Video Still by Mary A.Valverde
I spent the next few months working tirelessly on getting childcare, finding a kindergarten, securing a high school, emailing lawyers, and sitting in waiting rooms. Waiting for hours several days a week to sit with a different caseworker, whose job it was to assess if my needs were "real" made the requirements for receiving public assistance a job in itself.

Thankfully, graduate school had normalized a regiment of multitasking and sleepless nights. So, when I was done with my daytime life requirements and all of my children's needs were met, I stood awake at night creating proposals, sending out emails and updating my work documents and portfolio.
The summer was busy for me. I had my first interview at Hunter College then. The Chair offered me an interview on a recommendation from one of his long-standing faculty members. My eldest son picked out the blue dress I wore. It was a Valentines Day gift. Looking in the mirror, I almost didn't recognize myself. I looked so different, much thinner than two years ago. I was ready. My resume and course proposals printed out and filed in a stiff folder. Hair and make up clean and professional. I had studied my thesis statement and my list of possible answers to questions he might ask. I prayed.
It was a quick introduction and a long interview. He had my artwork up on his computer screen while we talked. Putting forth all my best qualities, I shared my excitement at the possibility of working there. In my head I reminded myself to sit up straight, clear my throat, and not say "um" or "like". I shook his hand and thanked him. He promised me he would keep me in mind for the coming semester. I smiled at the secretary as I left. She smiled back and the door closed behind me. I walked straight to the elevators, trying to recall my answers and responses. I began to pray again and kept praying until I got back on the subway.
***

Above: Site Specific Installation by Mary A. Valverde
On my way back home I felt great. I kept catching my reflection on the subway door across from me. I started noticing reflections of other people staring at me too.  The closer I got home the more people would stare. I became self-conscious about my heels and dress. The subway is an effective transitional space, where one could navigate their existence in different worlds. To deflect the staring, I walked across and sat down. The sound of my heels drew attention. Even when I sat my heels seemed to mock the other people's shoes. Work boots, sneakers, and practical flats made no sounds even in a hurry.
I came back home and looked again in the mirror. I still looked unfamiliar. I didn't want to take off my dress but I had to. I put it back on its hanger then put on my leggings and a t-shirt. It was time to get back to the laundry and groceries before picking up the boys and making dinner. I noticed my reflection again. I hated how comfortable I looked. This time when I walked, no one stared anymore. I made no sound and called no attention. No one felt uncomfortable.
***

Above: Untitled (Wire Weave No.1) Gestures With Wire and Weave Adornment, Digital C Print, 2012; by Mary A.Valverde
From the outside it all looks great. I am 37, still relatively young. I am an Ivy League Graduate. As an artist I live and work in New York City. I exhibit my work and teach at a great University. My three boys are healthy and do very well in school. I am in love and in a wonderful relationship. Things are certainly much better than they were.
That doesn't mean I don't need help. It doesn't mean I should be quiet and not "call people out". I have no expectation from people who have not called to ask me how my children and I are doing in the worst of times. I have no expectations from those who always have an opinion and offer no support. They are not a part of my world anymore.
I made it through a very difficult part of my life and will continue to make great strides.
Everyday.
I am afraid still.
I keep moving.
I win.
***
Mary A.Valverde
Mary A.Valverde is a multidisciplinary artist living and working in New York.
Opening Image: Ms. Valverde photographed at the W Hotel in Union Square, Autumn 2012