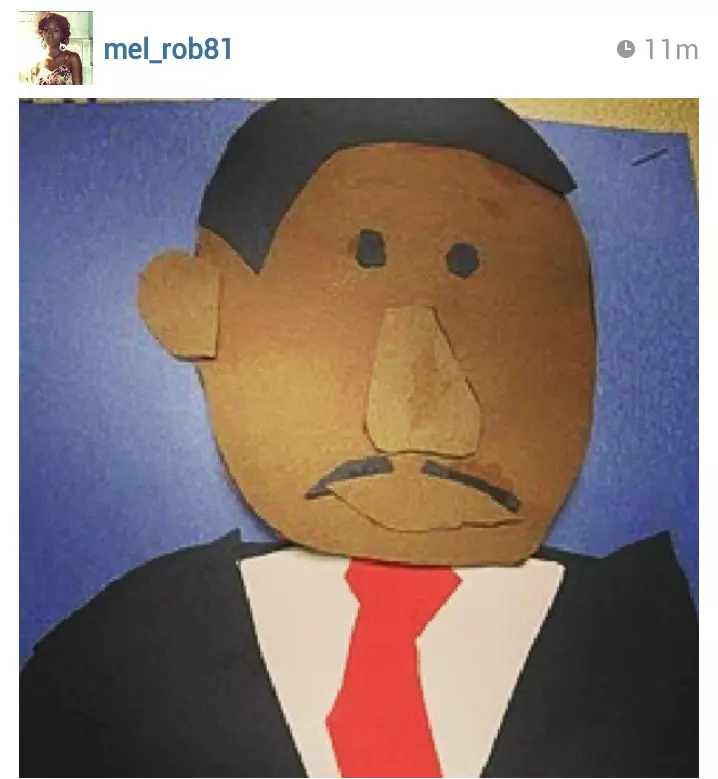 In honor of MLK Day we thought we'd troll Instagram for cool art honoring the slain Civil Rights leader (and alleged ladies man) whose memorial and national holiday also happens to be Barack Obama's Inauguration.

Some of the pieces are illustrations made in a variety of styles including cut and paste, like the one above, our favorite.
All images taken from Instagram. Their owners are credited.
Above: MLK as an illuminated, booked and finger printed figure. Image created from a mugshot.
Above: Looks like a cartoon from a newspaper. Love how the artist used color to portray time.
Above: Google Doodle.
Above: Barack Obama and MLK. The dream achieved?