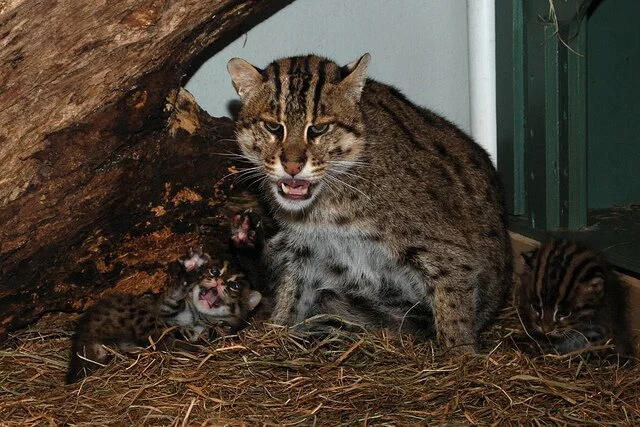 The National Zoo in Washington is celebrating a milestone with the birth of two fishing cats, an endangered species, AP is reporting. Until today, I had no idea this type of cat existed. Not that I'm an expert or anything.
Officials say the twin kittens were the first fishing cats to be bred and produced at the zoo. They were born to 7-year-old Electra on May 18.
The kittens and their mother are being monitored through a closed-circuit camera to give them time to bond. The kittens will make their public debut later this summer.
Officials say the kittens will become valuable breeders because their genes are not well represented in the captive population.
The zoo says fishing cats are disappearing from their native habitats in India and Southeast Asia due to water pollution, poaching and shrimp farming. In 2008, the International Union for Conservation of Nature classified the species as endangered.