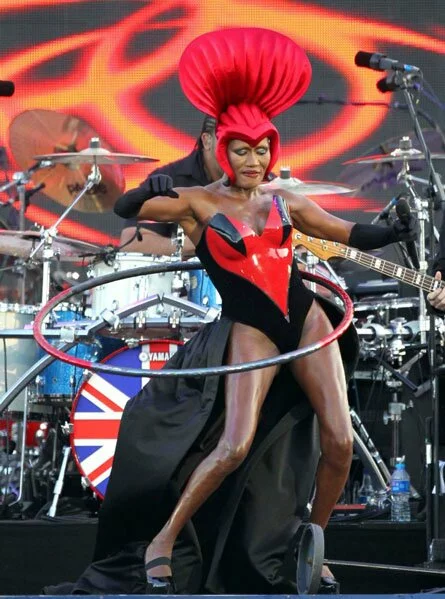 64 year old Grace Jones stole the show yesterday when she performed her hit ' Slave To The Rhythm' while hula-hooping on stage at Queen Elizabeth's Diamond Jubilee celebration in London. When we first heard about this on twitter, we prayed there was video. The gods have answered!
Grace took to the stage in front of Buckingham Palace in a red rubber wig, toned arms and legs, and a hula-hoop, an act she's performed before but seen by millions for the first time.  After performing, Grace wished the Queen a happy birthday, which was on the 2nd of this month. Critics are saying the Jamaican performer was wrong but whatevs:Grace Rocked!.
Grace Jones Hula Hoop: that has to be slang for something!
Dlisted