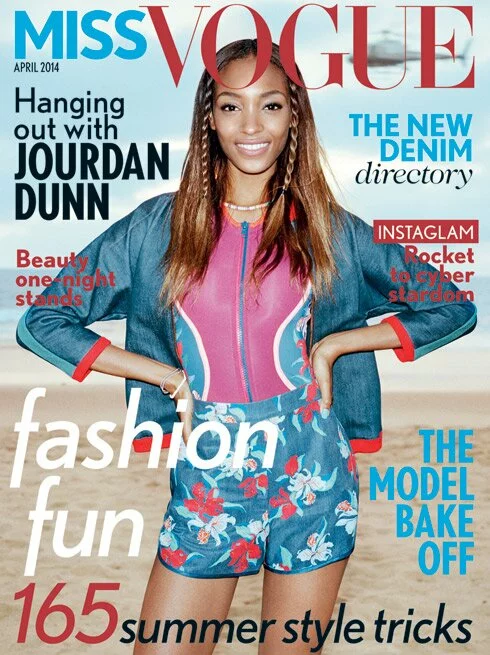 23 year old English supermodel Jourdan Dunn isn't one for mincing words when talking about the racism she encounters in the fashion industry.  The mother of one, who covers the April issue of Miss Vogue, cut to the chase in an interview where she describes the rampant ignorance in the industry.
"I don't know why people applaud designers for having just one ethnic model. It's not like only one type of woman loves fashion," she tells the latest issue of Miss Vogue.
"I find it weird when [model] agents say, 'You're the only black girl booked for the show. Isn't it great?' Why is it great?" she adds.
Dunn backed Iman and Naomi Campbell last fall when the two giants came out swinging against the fashion industry's lack of diversity.
More of Dunn's interview here.