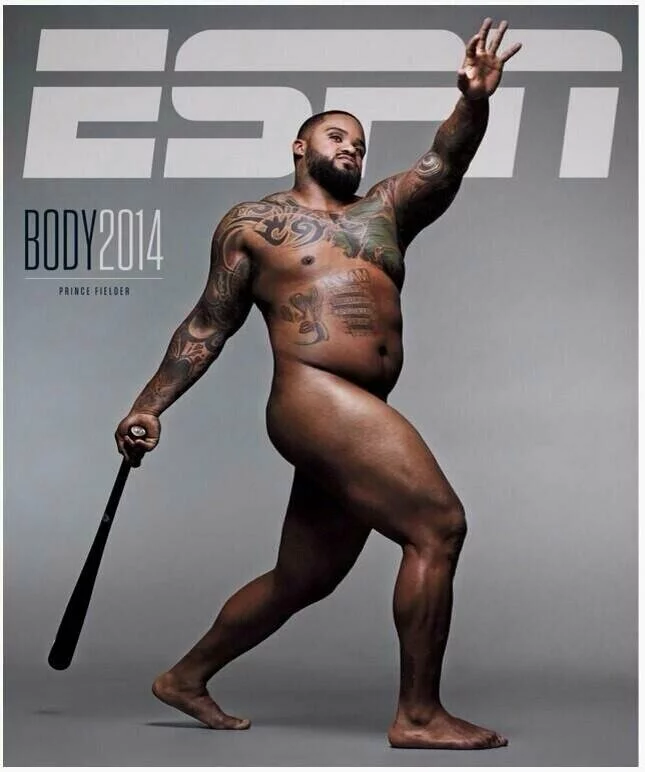 Former Detroit Tiger Prince Fielder in all his glory on one of six covers of ESPN'S The Body Issue, out this Friday.  Makes you think about what an athletic body looks like, right? Can't wait for the memes.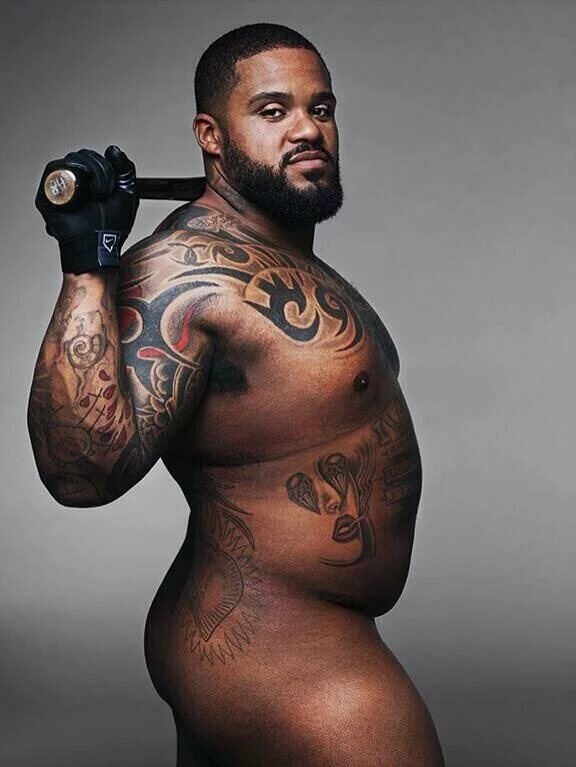 Fielder injured his neck last season. Below he talks about his body and what makes an athlete.
"You don't have to look like an Under Armour mannequin to be an athlete," he told ESPN post surgery. "A lot of people probably think I'm not athletic or don't even try to work out or whatever, but I do. Just because you're big doesn't mean you can't be an athlete. And just because you work out doesn't mean you're going to have a 12-pack. I work out to make sure I can do my job to the best of my ability. Other than that, I'm not going up there trying to be a fitness model.
"I don't think working out makes you better at baseball. Doing actual baseball activities will help with that. But if I could just not do anything, and still be in shape and get through an entire season, that would be great. But that's not realistic. There are 162 games ahead of you that must be done."