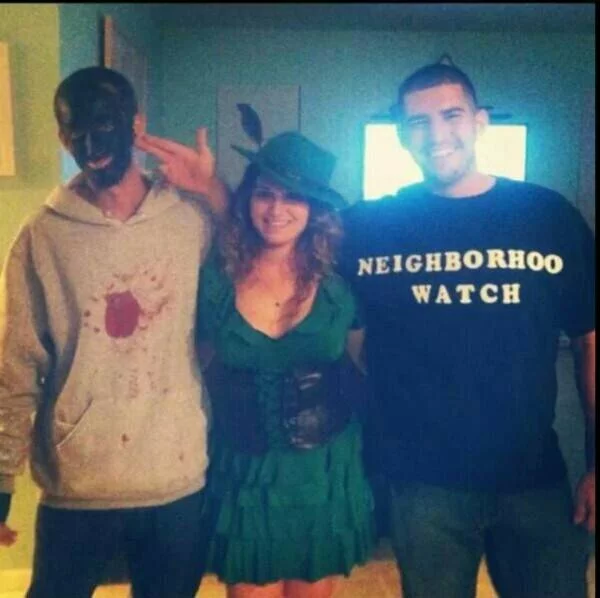 It's 2013 and black folks are still fighting to be recognized as human beings in 21st Century America. Proof that we're losing this fight can be found in the image above where two white guys dress as Trayvon Martin and his killer for Halloween. In blackface and a hoodie. Yes, the murder of an unarmed black child is now costume for white people just like back in the day when white folks wore our body parts after a lynching. 
This is crazy but unsurprising behavior in a white supremacist culture where can't even shop while black.
Earlier this week actress Julianne Hough donned blackface and an orange jumpsuit to look like Crazy Eyes from Orange is the New Black for Halloween.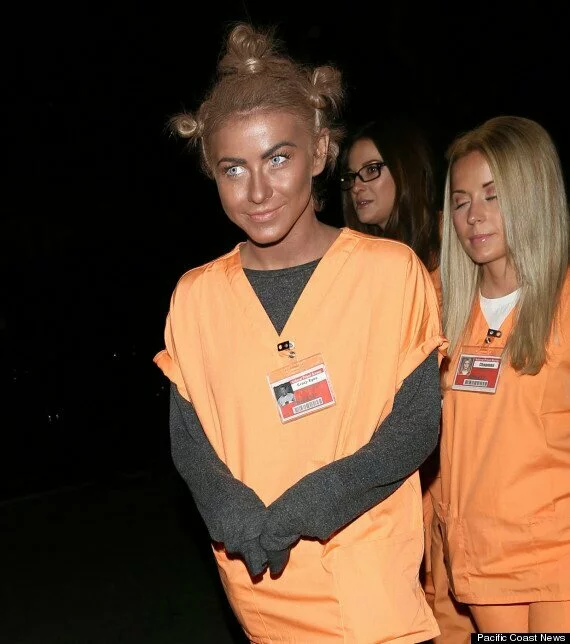 The actress later apologized via Twitter writing,   "I am a huge fan of the show Orange is the New black, actress Uzo Aduba, and the character she has created. It certainly was never my intention to be disrespectful or demeaning to anyone in any way. I realize my costume hurt and offended people and I truly apologize."
Tonight, SNL did a sketch based on 12 Years A Slave with Miley Cyrus twerking in antebellum costume, this after one of the black writers of the show said that black women comedians aren't ready to be on the show.
Keenan Thompson,  Julianne Hough and those white guys above need to have several seats.