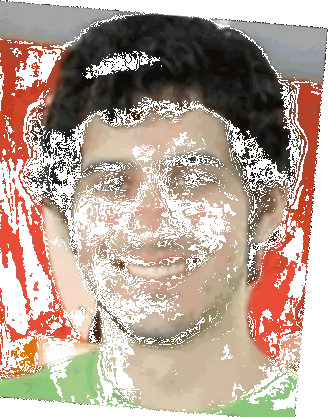 The Boston Marathon Bombers are brothers from Turkey or Chechnya not 22 year old Brown University student Sunil Tripathi who went missing in March. Tripathi, 6 feet two inches tall and weighing 130 pounds, was identified as a suspect by Reddit, and online news outlets are running with the story, which is erroneous.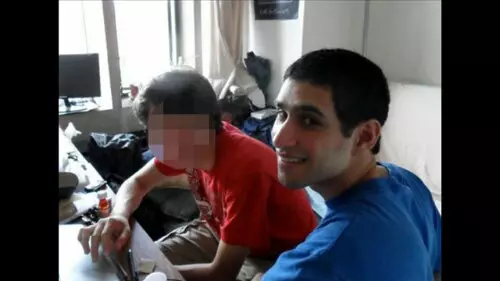 Tripathy, aka "Sunny", was raised in Bryn Mawr, Pennsylvania, disappeared from a university apartment in Providence with his classmates. He was/is a philosophy major.
After he was reported missing, Tripathy's brother Ravi and sister Sangeeta, tried to track him down.
"We've just been literally walking every road we saw him walk. Walking in every nook and cranny, talking to every local business, and really trying to move forward," Sangeeta said.
"Everyone's racking their brains to see if they can come up with places that he might be or where he might have gone," Ravi said.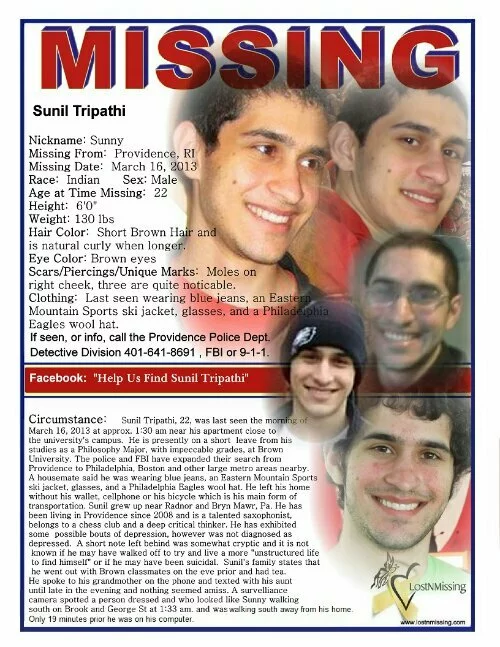 Ravi describes his missing brother as a quiet person, saying, "He found really simple things made him very happy… He was a musician and listened to classical music."
Though reports are doing the rounds that Tripathi is among the key suspects, no formal announcement has been made by the officials.
Police are also yet to confirm if the suspect killed in the shootout was Tripathi.
IBT India