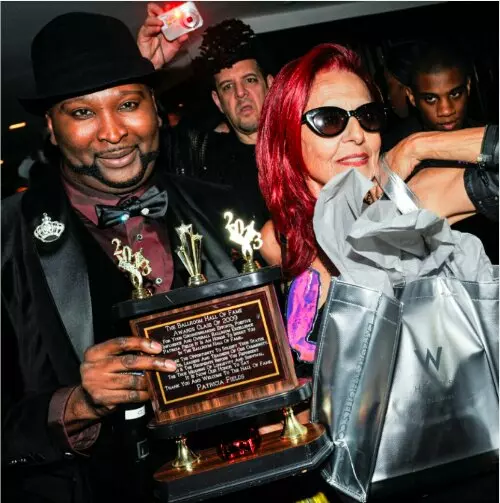 Legendary designer and downtown fixture Patricia Field was inducted in the Ballroom Hall Of Fame two days ago and we missed it! The ceremony was a kick off to a month long exhibition of Gerald H. Gaskins Legends, a photographic exhibition and philanthropic initiative celebrating New York House Ballroom Legends and style culture over the past two decades.
Iconic Legends from the New York Ballroom scene came together in celebration of W Hotel New York's Legends month, and the legendary  Field, she of Sex and the City fame,  was inducted into The Ballroom Hall of Fame.  
Curated by Gerard H. Gaskin, the Legends exhibition will launch to the public on December 1st at W New York in honor of World Aids Day and in support of Hetrick-Martin Institute (HMI), an organization providing social care for at-risk LGBT youth across New York City.
If you need a primer on what a gay Ball is check, out Gaskin ' book or pick up the legendary (Wendy Williams voice) 1980s documentary Paris is Burning by Jennie Livingston. The doc is on Netflix and will take you into a world where sex, class, racism and gender performance is examined in the black, gay, Latino and transgender communities. True, it is doubly revealing and heartbreaking but it will give you a Window into what being gay, for some, in NYC was like in the 80s, a golden era for the NYC Ballroom scene.
Photos from the exhibitions below.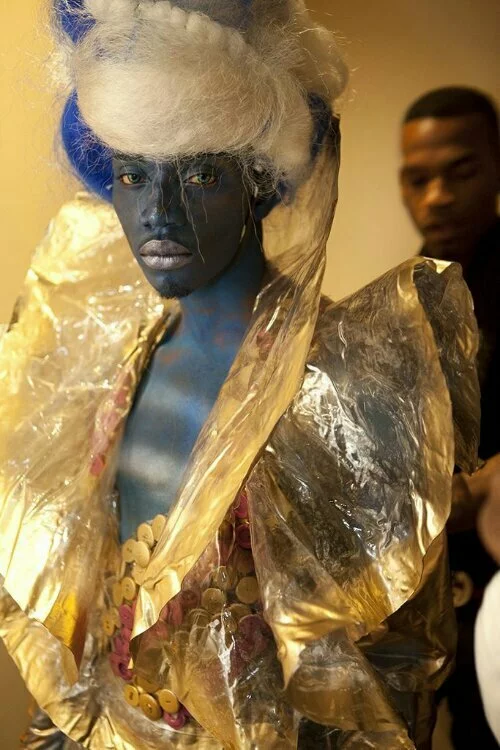 Evisu Ball, Manhattan 2010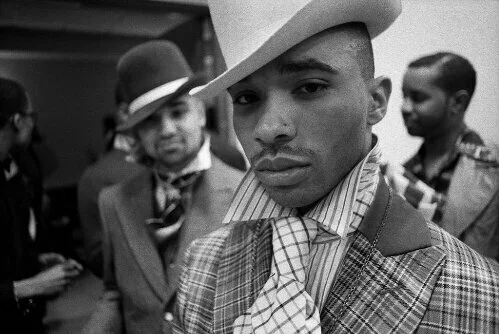 The House of Milan & Hip-Hop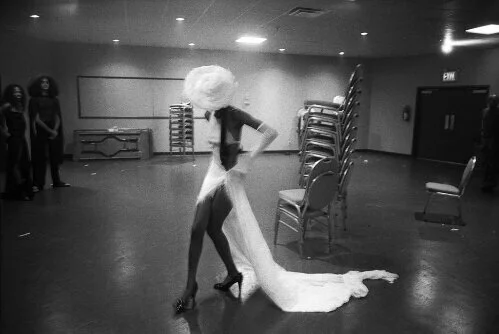 Female Figure, Runway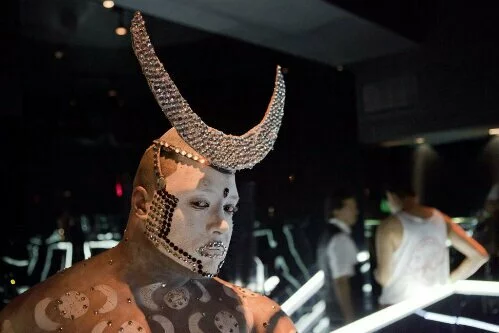 "Walk with the Gods"
Exhibition Opening, December 1st – 31st 2013
The Living Room, W New York, 541 Lexington Ave, New York, NY 10022