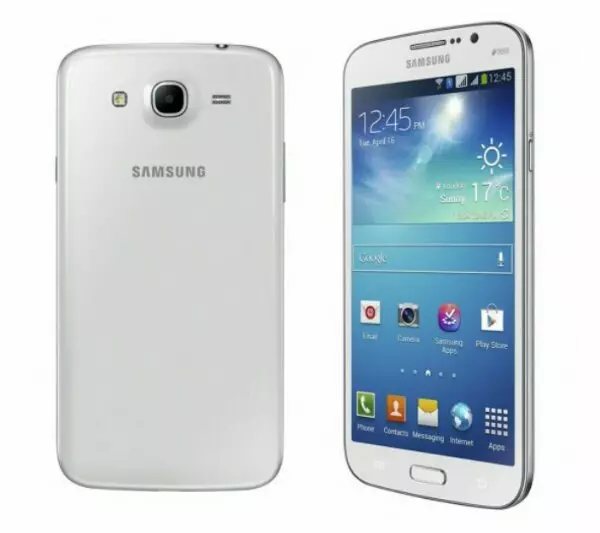 The age of the oversized phone is upon us thanks to Samsung. The world's number one mobile phone manufacture, responsible for the term 'phablet' announced two phones measuring 5.8 and 6.3 inches respectively. The phone's name: the Mega.
The Samsung Mega is bigger than your dick. The average penis is about what, five inches, the size of Samsung's Galaxy S4 which was announced last month and available in stores later this month? Compared to to the iPhone, that Apple device has major shrinkage
The two devices Samsung showed off today come with the customer's choice of a 5.8-inch screen or a 6.3-inch option. Both devices come with Android 4.2 (Jelly Bean) and a dual-core processor. The higher-end 6.3-inch option comes with a 1.7GHz processor, while the 5.8-inch version has a 1.4GHz chip. Both handsets have 8-megapixel rear-facing cameras and 1.9-megapixel front-facing cameras.
Samsung's Mega 6.3 handset will deliver 8GB or 16GB of internal storage, with up to 64GB of capacity with the microSD slot. The smaller option comes with 8GB of storage.
Is this what people want? Yes, judging sales of the Galaxy S3, Note, and Note 2. Europe and Russia will get the phone in May. We will get it if the market demands it or after the Note 3.
CNET