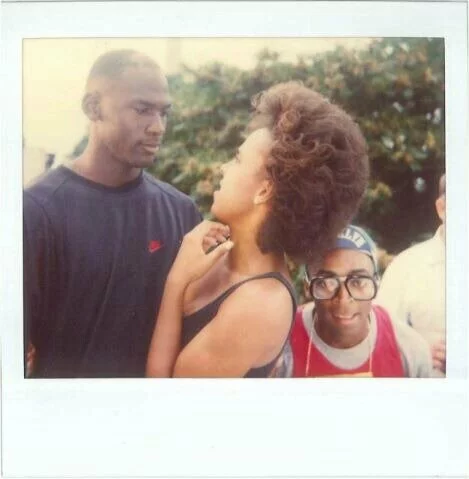 Spike Lee is having a great week! The Knicks taped The Nets 100-86  last night at Barclays Center, and his newest feature Red Hook Summer will be released on DVD tomorrow. A few days ago Brooklyn and The Knicks most vocal cheerleader, via Twitter,  posted the above Polaroid of legendary baller and sneaker salesman Michael Jordan, Mars Blackmon, and Nola Darling on the set of an unreleased Jordan commercial made in the late 1980s. We may never know what a She's Gotta Have It themed Jordan commercial looks like but the Polaroid comes close.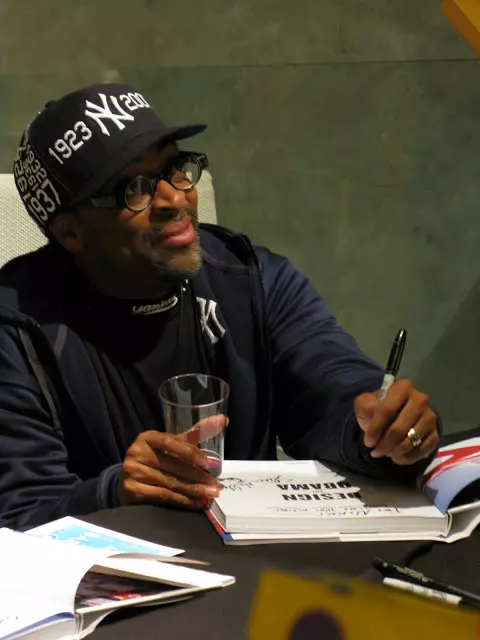 Fast forward to 2009 and we also have a photo I took of Spike signing copies of his Taschen published Design For Obama: Posters For Change: A Grassroots Anthology at Taschen's Soho store. The book featured dozens of posters by artist around the country who responded to an open call sent out by Spike, Steven Heller, and Aaron Perry-Zucker, who contributed essays about art and the Obama campaign of 2008.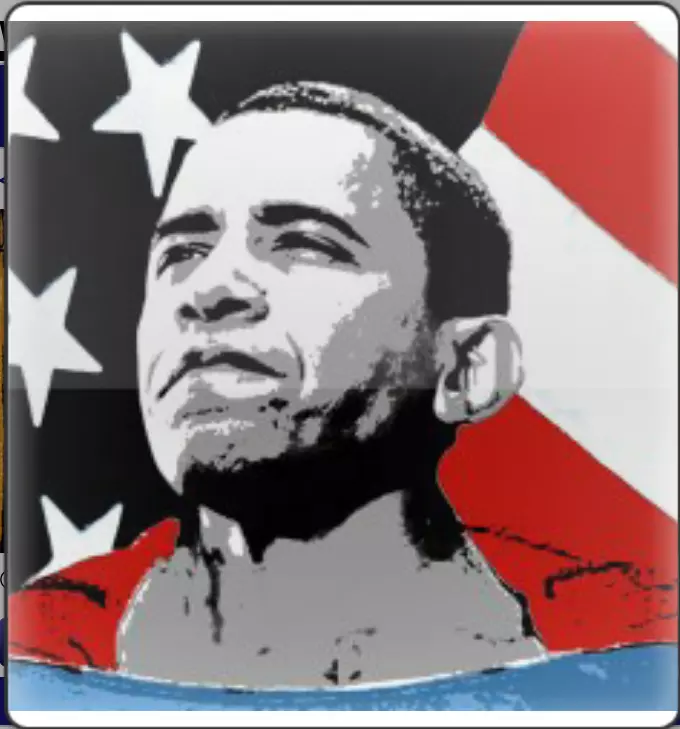 Detail of Mr.Brainwash's Obama painting.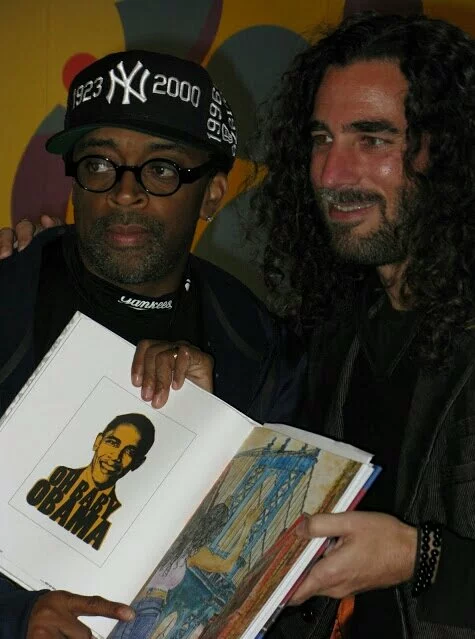 Spike with a contributor.
On Amazon, there's only seven copies available. Get yours.$1979