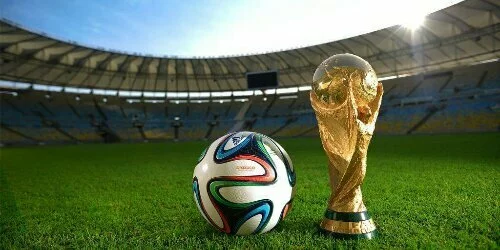 Awesomeness 30 minutes ago via Twitter: the official Adidas'Brazuca' Match Ball of the 2014 FIFA World Cup was revealed. Not only that, Pusha T got his mitts on it too.
Personally, the ball reminds me of the Google Chrome logo but hey, design doesn't exist in a vacuum.
Where's the photo of Kanye with his ball?