When enough stink has been made Russian performance artist Pavel Petel will release a statement saying it wasn't his intentione to offend anyone by painting his face black and writing the words BLACK BITCH on his Tumblr.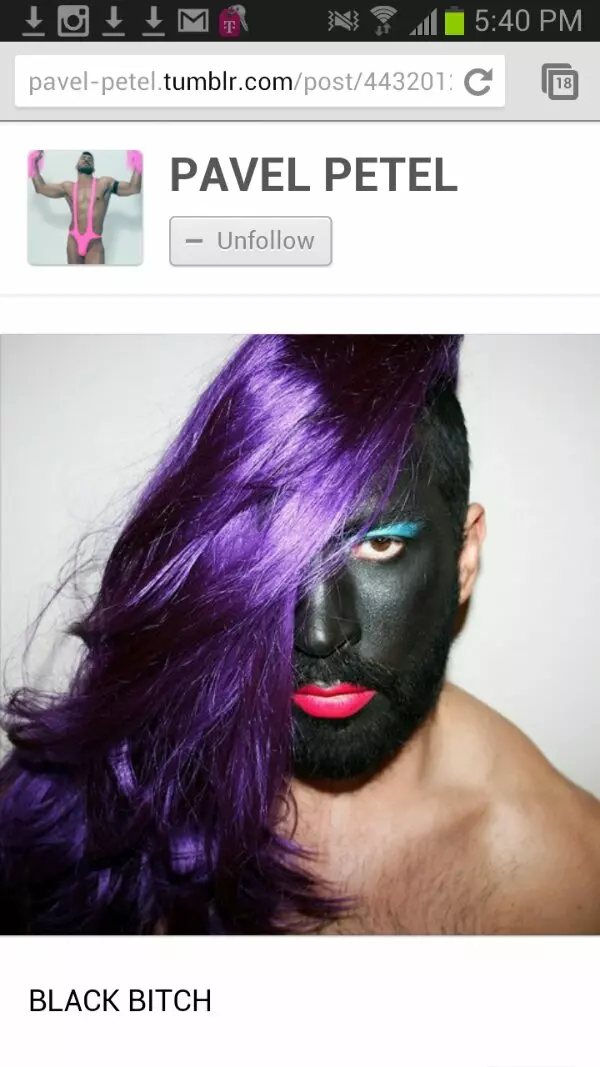 Why are white people doing this? Why do they NEED to do this? Are they psychologically disturbed?
As you can see, I followed this guy on Tumblr thinking he was an interesting performance artist who was also in solidarity because he is having civil rights issues at home, where Russian gays and the small black population, have very little, if any power. If you're a black gay guy in Russia, you're pretty much dead.
So now, I will unfollow him as will others.
Looks like blackface is the new planking.