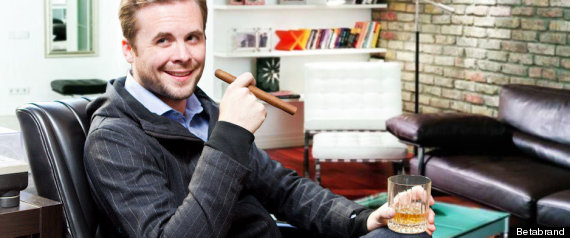 When Facebook co-founder Mark Zuckerberg showed up  earlier this week to  an investor meeting dressed in a hoodie, he raised the ire of corporate fashionistas. Next time Z-Berg comes to town, the heat may be  less if he shows up wearing this $148 pinstripe hoodie designed by BetaBrand.
Tyson Chandler Named Dressed At Met Ball By Vogue (PHOTOS)
Made from 100% superfine merino wool, the executive pinstripe hoodie is now in production, dry clean only and is expected to ship by June 22.
"The response to this hoodie was huge," Chris Lindland, the founder and CEO of Betabrand, told The Huffington Post in an email.
Linland said the company introduced the concept in February through its online "Think Tank," a place where the company gauges "interest in prototype products…So we put 'em into production and we're starting to ship 'em next week."
The executive pinstripe hoodie gives business casual a new name, certainly, but will it move beyond a novelty item? Let us know in the comments.
HuffPo