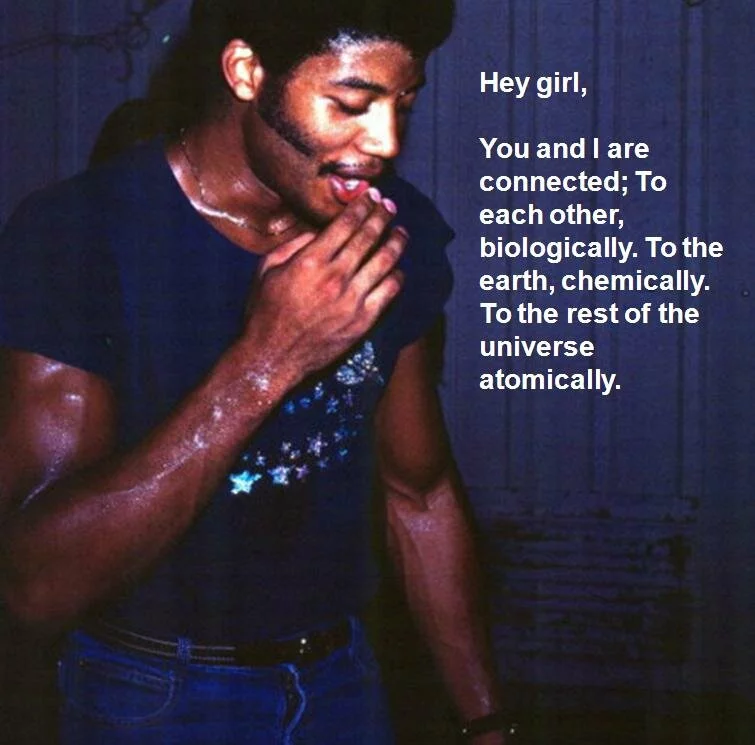 GZA, Neil deGrasse Tyson? Together? Team-ups are awesome so imagine how spectacular we felt after we heard that GZA and physicist and cool guy extraordinaire  Neal deGrasse Tyson are working on an album about science.
Reports Grist's Sarah Laskow:
I do not know much about writing rap lyrics, but I'm guessing that most rappers do not meet with physicists and cosmologists from MIT and Cornell before sitting down to write. But that's exactly what Wu-Tang Clan founding member GZA did during the creation of his new album, Dark Matter — a project the rapper hopes will turn his audience on to science.

GZA's partner in this endeavor: Neil deGrasse Tyson, who is the fusion of astronomy and awesome in the shape of a man. Oh yes. Pretty sure this is going to be amaaaaaazing.

…GZA isn't just relying on his lyrics and music to convey his love of science; the album may also come with an illustrated book featuring a glossary of terms. Nor is he stopping with space. The next album in the series is going to be about oceans.

A conversation with a violinist scoring the album went something like this, according to the Wall Street Journal:

"We talked about frenetic energy, outer space, molecules crashing into each other, organized chaos," Mr. Vitali said. "The grandeur of the fact that the universe was born in a millionth of a second, in this explosion that created billions of stars, these overpowering ideas that are bigger than we can conceive. How do we make the record feel like that?"
Black guys, rap, science, space. Whatelse would you want?
Grist