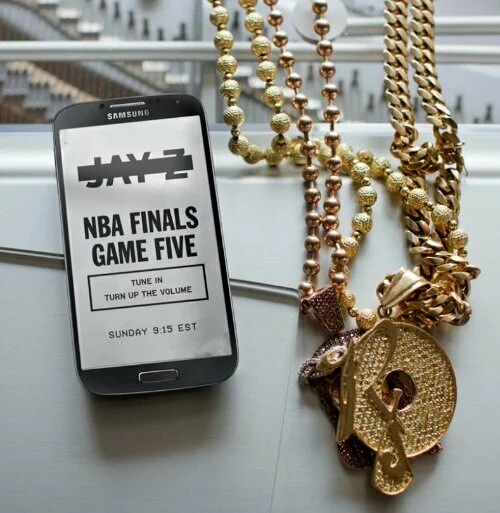 A day after he took to twitter to engage fans, The Washington Post published a scathing rewiew of Jay-Z's latest album Magna Carta Holy Grail . Much of the review summed up our feelings about the album which fell flat in our ears and irked our souls. Here are the three best take downs of the stale as day old soda album.

1.
Throughout "Magna Carta," the 43-year-old pretends he's a threat to a system he's so eagerly become a part of, as if his life as a champion capitalist is some perpetually escalating act of subversion. Hooray? Rooting for this man in 2013 is like rooting for Pfizer. Or PepsiCo. Or PRISM.
2.
There's no mood, no verve, no vision to this music. It's the sound of champagne being sprayed around an empty locker room.
3.
…"Magna Carta" is packed with his patented American dreaming at its most unimaginative. He name-drops Jean-Michel Basquiat and Francis Bacon as if the only point of art is to own it.